How To Plate Like a Boss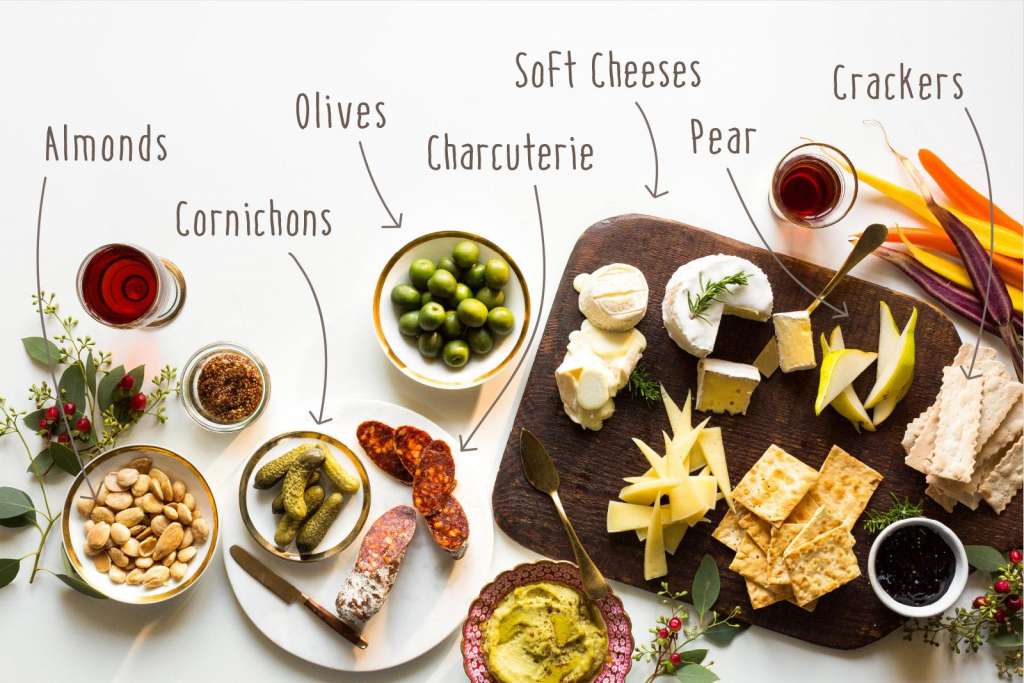 Take the chill off. Take the cheese and charcuterie out of the refrigerator at least 30 minutes before serving. Their flavors and textures are best at room temperature.   
Leave no rind behind. The rinds on the cheeses and the casing on the salumi are edible. They can be wonderful, but whether or not you eat them is up to you.

Warm olives = big flavor. While olives are delicious at room temperature, warming them briefly in a marinade of olive oil, red pepper flakes, and a wide strip of lemon zest turns them into flavor bombs.

Fan your fruit. Instead of chunks of fruit, cut the pear into thin slices that you can fan across the serving platter. Cut the pear into quarters around the core, then slice each piece lengthwise into ¼" slices, and fan the slices out. Ta da!

Go for the garnish. Sprinkle some of the sumac from the Sun Basket Avocado Hummus over the lavash as well, to spread the color around.

Here are Paul's suggested serving combinations: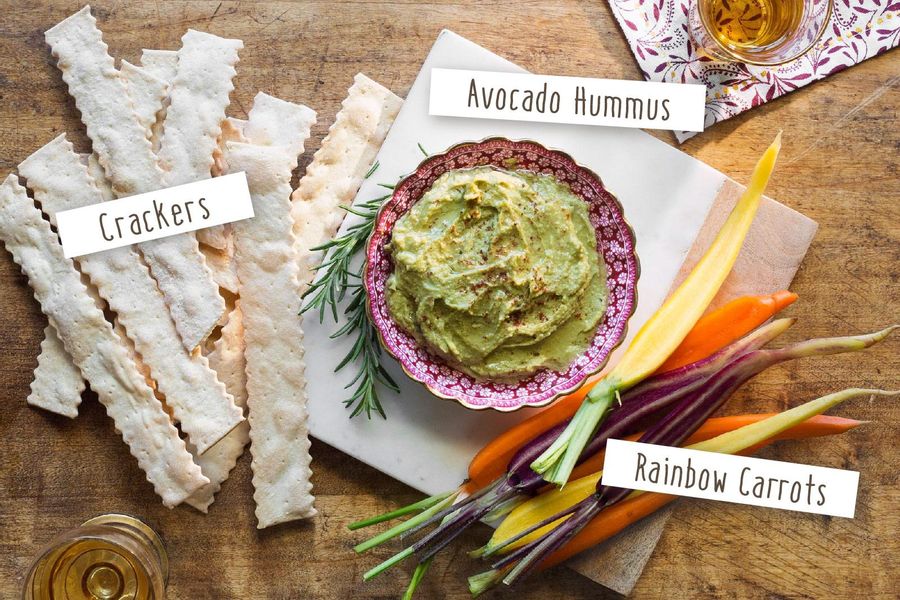 Offer the Sun Basket Avocado Hummus alongside the rainbow carrots (slice them lengthwise
see photo
) and the Rustic Bakery flatbread crackers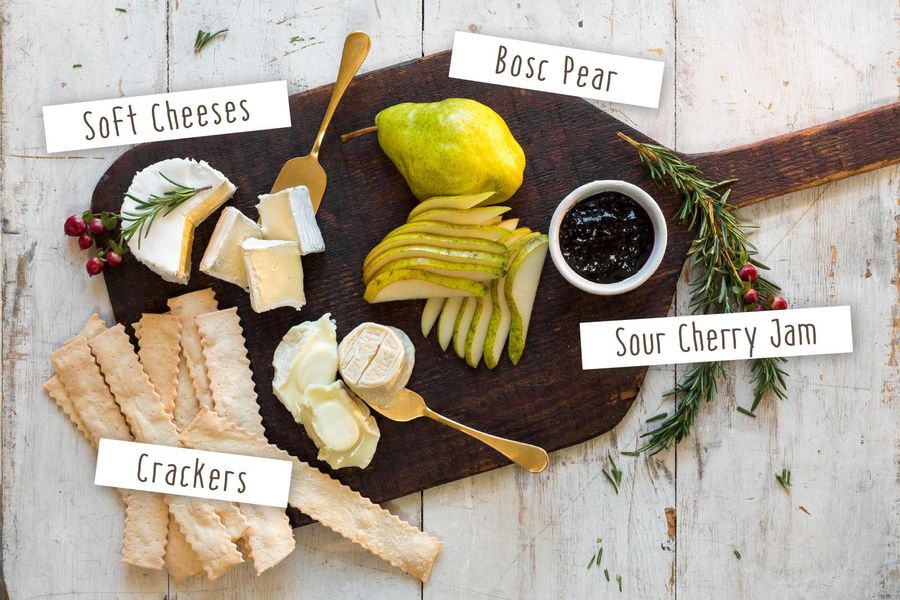 The soft ripened cheese (remember to take it out of the fridge at least 30 minutes before serving) pairs beautifully with the sliced Bosc pear and Divina sour cherry jam. Use a wooden cutting board as a serving platter; add a few crackers. Use a cheese spreader rather than a sharp knife.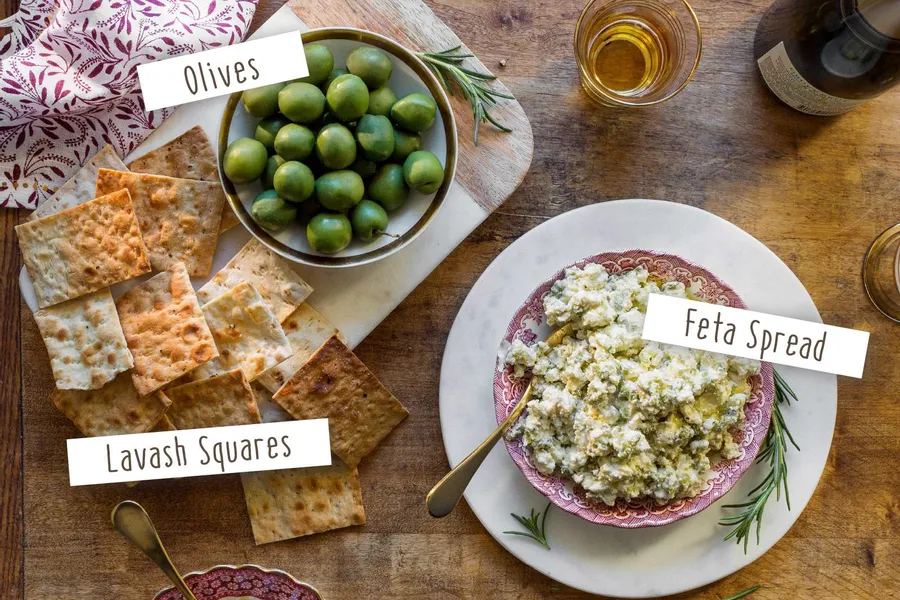 The Castelvetrano olives (warmed, if you have time), look beautiful and taste wonderful alongside the Sun Basket Spicy Greek Feta Spread. Be sure to put out a bowl for the olive pits. Place the toasted lavash squares near the spread.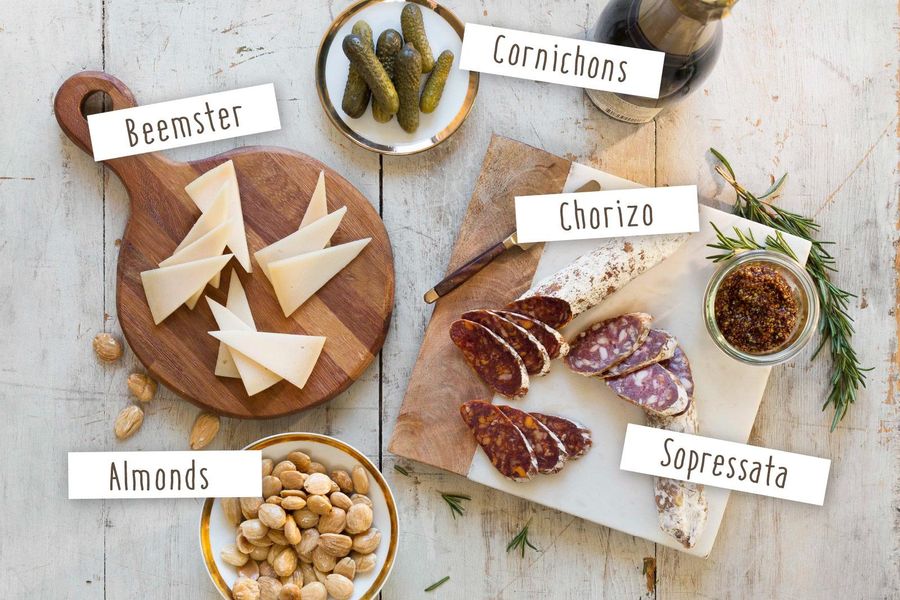 On a cutting board or two, place the Olympia Provisions sopressata, Navarre chorizo, and the Beemster Premium aged goat cheese along with a couple of sharp knives. Offer the whole grain mustard next to the charcuterie. The Marcona almonds and St. Luc cornichons each get their own bowl.