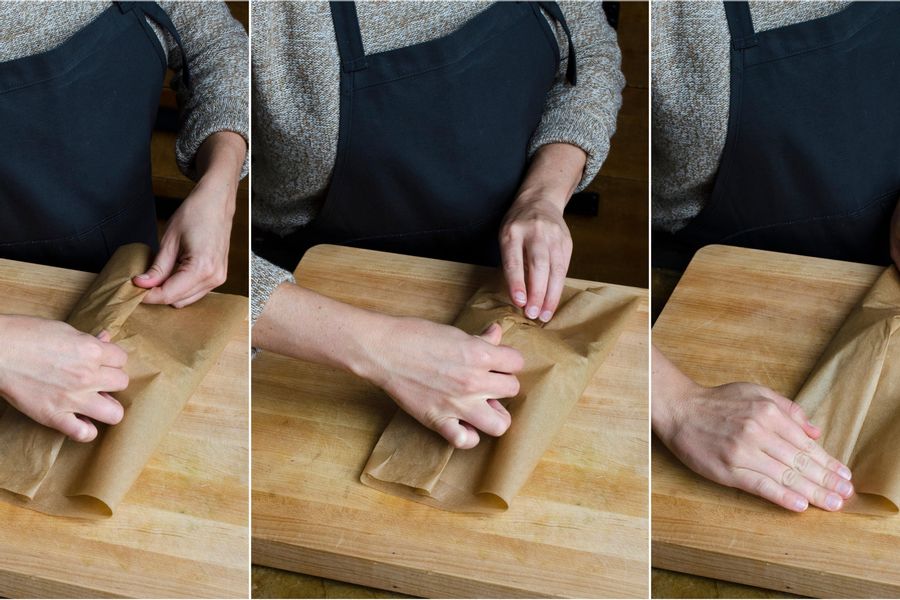 Share
Cooking with Parchment—
It's a wrap
Cooking food in parchment is a terrific way to boost flavor without additional calories, salt, or fat. Parchment paper (the French call this technique "en papillote") traps steam, so that food stays moist. Pile on the aromatics, like lemon and shallots in the Sole in Parchment with Warm Date and Apricot Salad, and their flavor will be infused into whatever you're cooking.
It's a technique that works as well with vegetables as it does with meats. In our Vegetables in Parchment with Green Goddess Dressing and Soft Cooked Eggs, broccoli, mushrooms, green beans, butter beans, basil, and spinach all steam together to make a dazzlingly delicious stew. You can make the packages ahead of time and refrigerate them until you're ready to cook. The bundles can also be made with foil, should you ever run out of parchment, but then the technique goes by its American name, 'hobo pack.'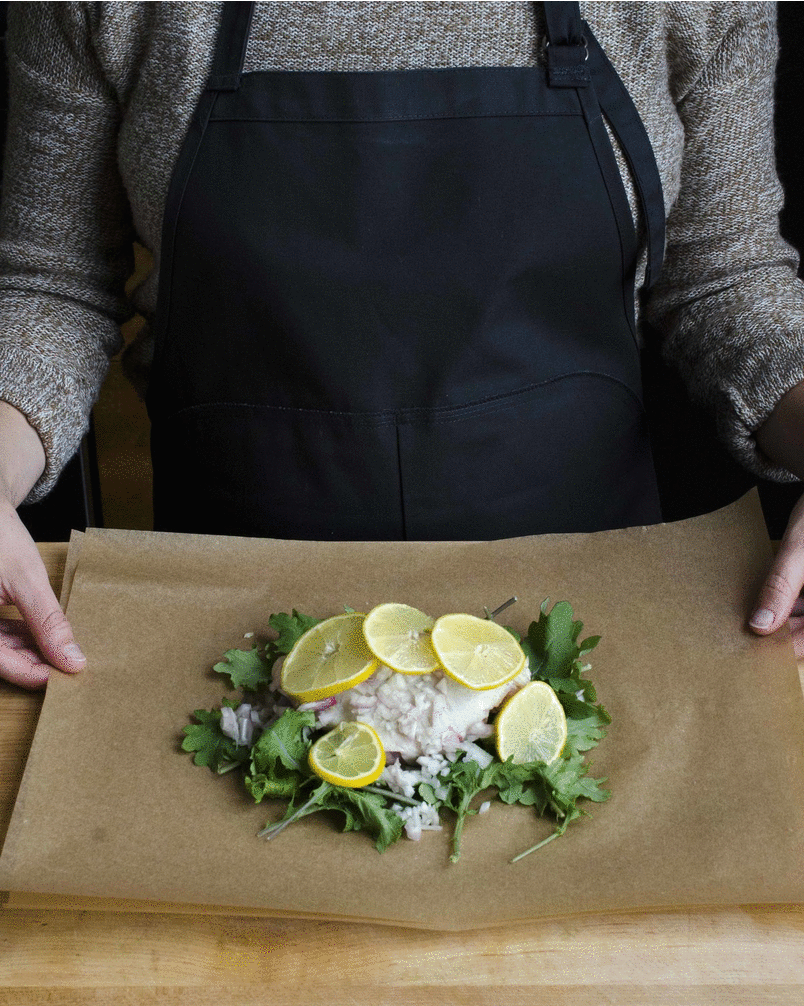 Working with 1 sheet at a time, bring 2 opposite sides of the parchment to the center and fold them together several times to create a tight seam. Fold up each end to form a neat seal. That's it. Just be sure to open them carefully to avoid getting burned by the escaping steam.
Watch us do it live on Facebook on 1/25!