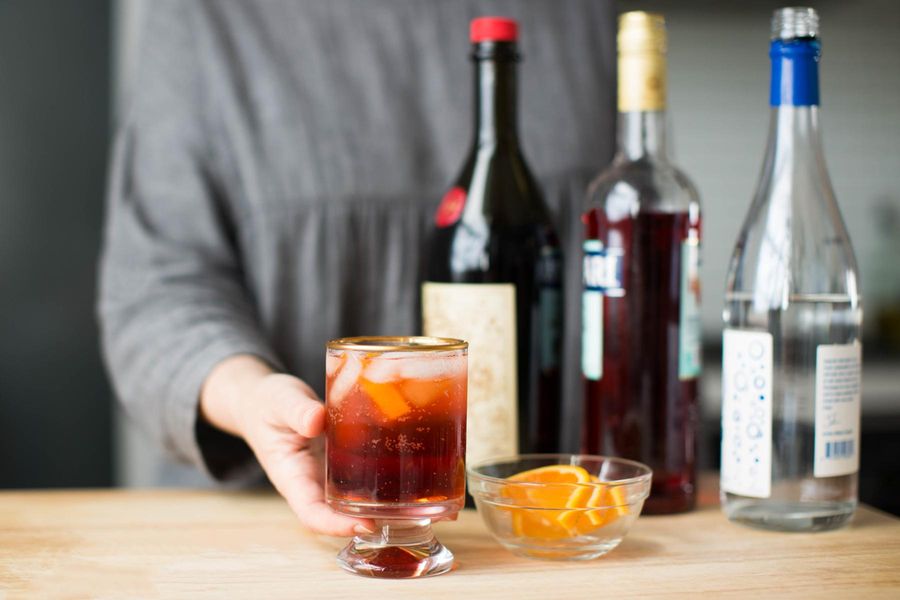 Faux-groni
Summer is the season for day-drinking, but high-octane cocktails and hot afternoons aren't always the best combination. This ode to a classic negroni leaves out the gin and instead combines Campari and sweet vermouth with club soda or tonic for a fizzy, refreshing cocktail. It's big on flavor and low in alcohol to get you through a long, lazy afternoon by the pool.
Serves 1
Shopping List
1½ ounces Campari
1½ ounces sweet vermouth
Club soda or tonic water
1 orange or lime slice
From your pantry
Ice
1 Make the cocktail
Fill a cocktail glass with ice. Add the Campari and vermouth and stir well. Top with club soda or tonic water.
2 Serve
Garnish with the orange or lime slice and enjoy.
Bonus Recipe—Ingredients Not Included