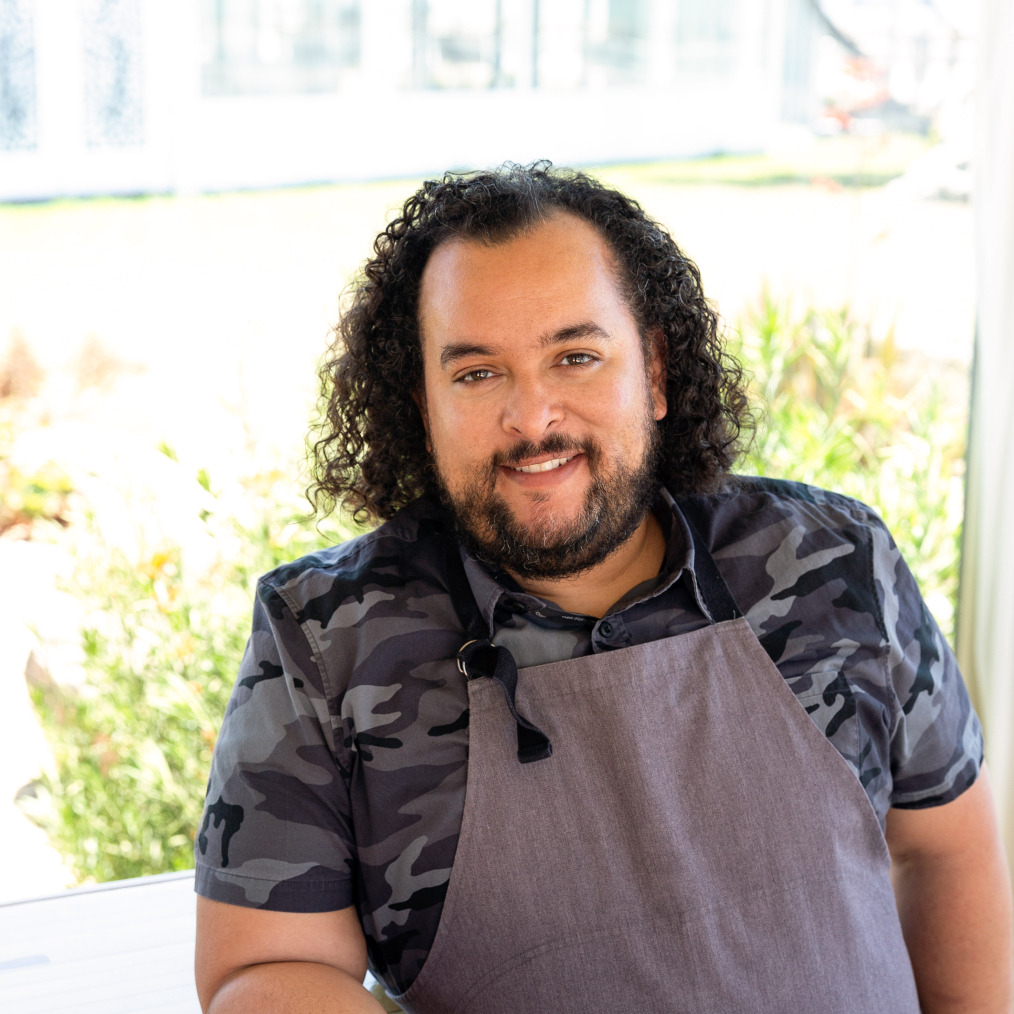 Jeremy Armstrong
Executive Chef of Research & Development
Chef Jeremy Armstrong is at the helm of the Sunbasket menu featuring about a dozen cuisines a week. He was a picky eater when he was a kid. What changed his game? As a student at the California Culinary Academy, he made a promise: taste everything.
Career Highlights
Brown Sugar Kitchen, Oakland, CA
SusieCakes Bakeries, San Francisco, Greenbrae, Lafayette
---
Press Appearances

---
"
I love that food brings people from all walks of life together.
"
How does your experience or approach fit in with Sunbasket's values?
I grew up in the suburbs of Minnesota. I ate a lot of meat and potatoes with the occasional boiled vegetable topped with Velveeta. Then I went to culinary school in San Francisco and became a chef at a Southern food restaurant in Oakland. The Sunbasket value that resonates most with me is that we cook with a variety of flavors—meaning lots of cuisines and a culturally diverse team.
How would you describe your approach to recipes?
When I develop recipes at Sunbasket, you can usually count on my dishes going in one of two directions...either a healthy take on a comfort classic, or bold flavored renditions of cuisines from around the world.
What is your idea of perfect happiness?
A little house on a beach in Hawaii with a tropical drink in hand, cooking up delicious Hawaiian food for friends and family.