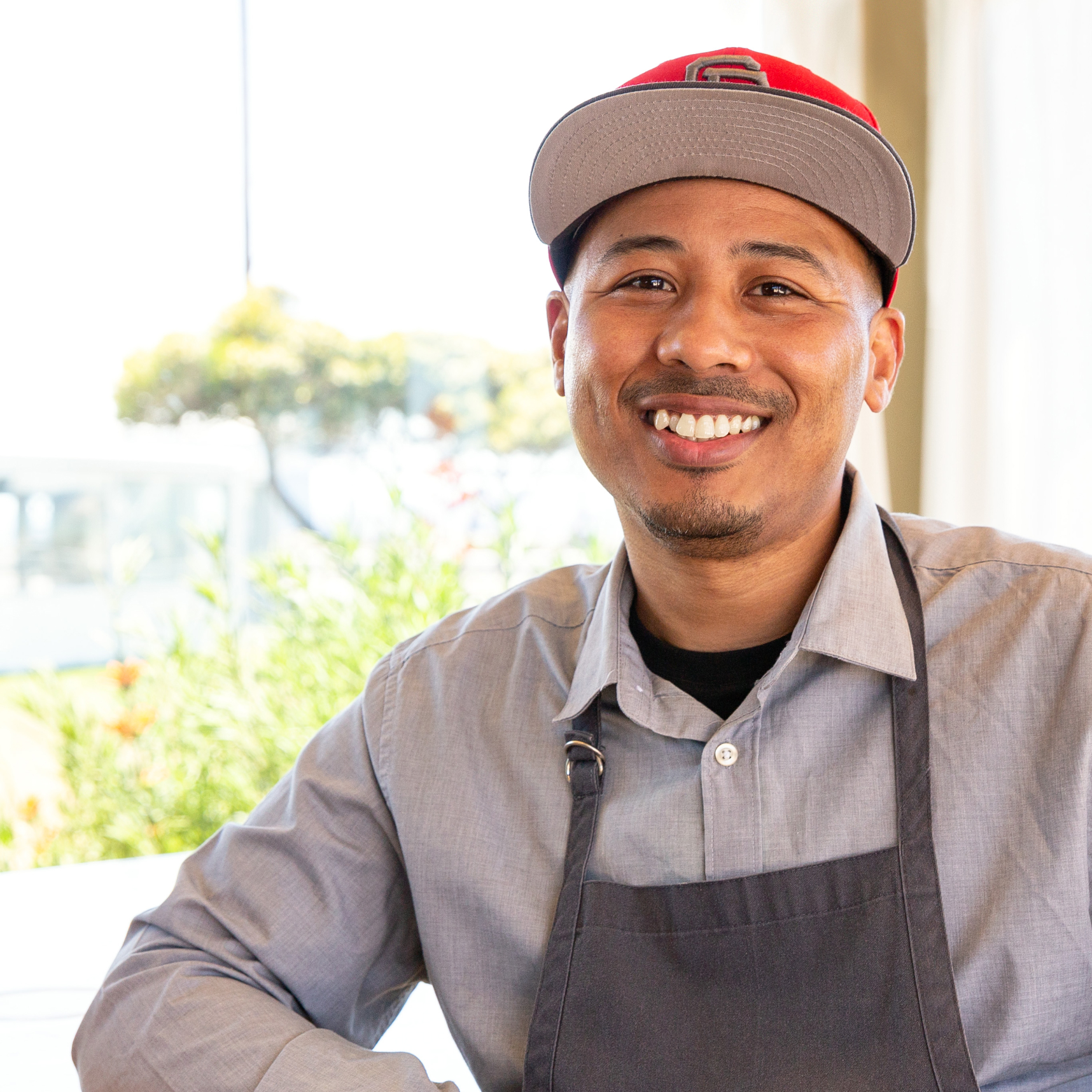 Thomas Anderson
Sous Chef
Following gigs at two Michelin star restaurants, R&D Sous Chef Thomas Anderson decided to turn his fine-dining chops to developing delicious recipes for Sunbasket. Ever channeling his luxury hotel restaurant precision, his dishes always look Instagram-ready.
Career Highlights
Aziza, San Francisco
Mourad, San Francisco
The Ritz Carlton, San Francisco
---
"
Take inspiration from what is in season and pair bold flavors to create something tasty.
"
What restaurants have you been a part of?
Aziza, Mourad, and The Ritz Carlton, all in San Francisco, California.
What are your favorite regional cuisines?
Korean for the BBQ and spice, Mexican for the salsas, and French for the seemingly simple dishes that have plenty of technique to get the desired results.
What's your favorite ingredient?
Salt. I use it to dry brine most meats which helps to season throughout and get a nice sear/crust.
What is your favorite food memory?
The first time I met my grandparents from Korea. I had just come back from a fishing trip with a bunch of fish caught that day. Even though I couldn't really speak with my grandparents, we prepared dinner together in the kitchen. I cleaned the fish while my grandma made the best fish stew I've ever had. My grandpa was making jokes and just being silly the whole time.