Sunbasket x Danny Seo
Welcome to Sunbasket! Ready for some serious plant-based deliciousness? Get a limited edition meal kit from Danny's new cookbook.
Order by 10/13
Danny Seo's chipotle BBQ carrot sliders with crispy kale chips
Skip the store and get straight to whipping up dinner Danny-style with this limited edition meal kit. Toasted brioche buns stuffed with organic carrot ribbons and onions slathered in a glorious BBQ sauce? Yes, please. For extra love, Sunbasket Chef Justine Kelly added a side of her out-of-this-world kale chips. This is one chef collab not to be missed!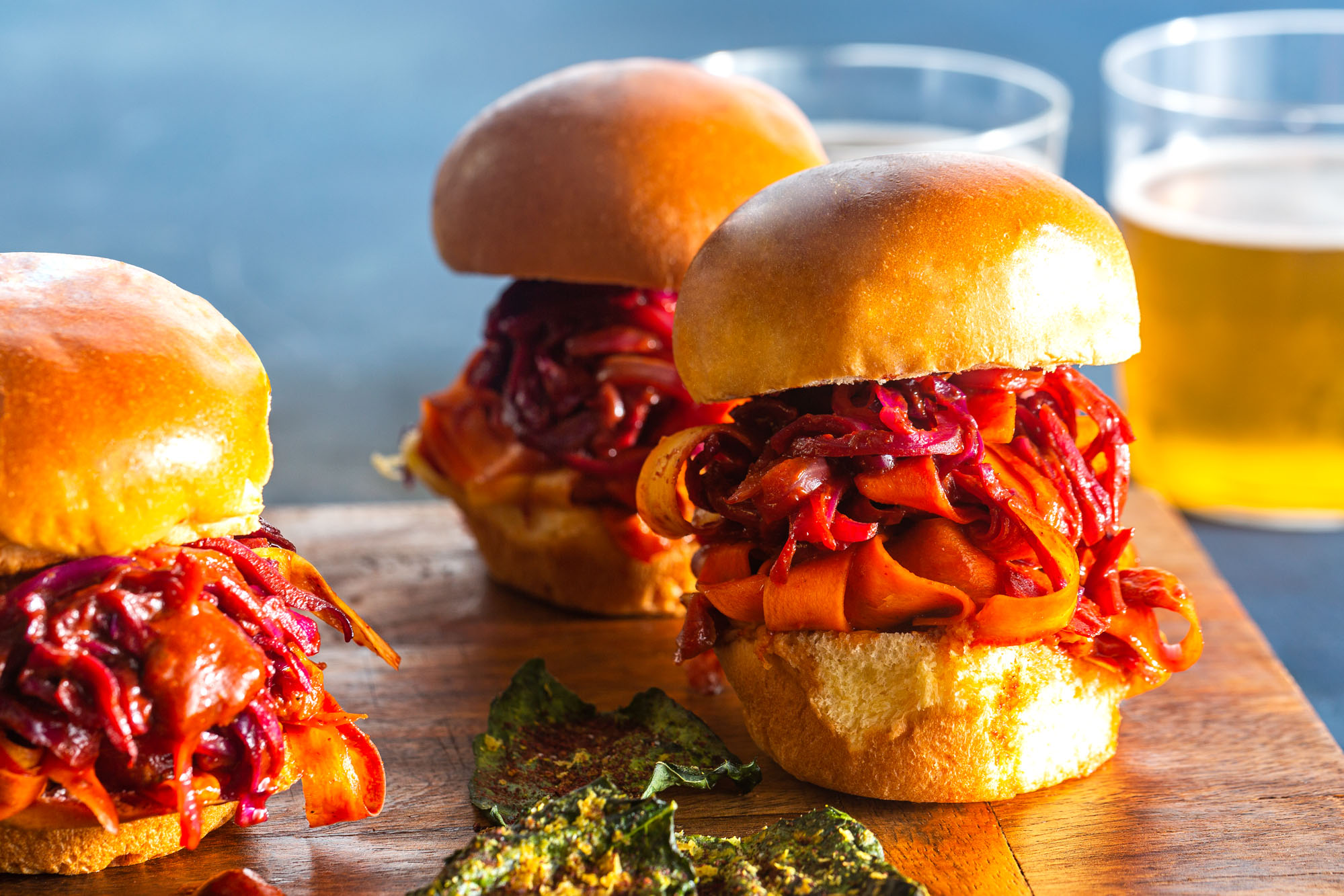 About Sunbasket
Healthy? Yep. Sustainable? Mm hmm. Delicious? Absolutely, positively, one million percent yes. Welcome to Sunbasket meal delivery. Get ready to eat and feel amazing.
Organic fresh produce, yogurt, eggs, and tofu. Plant-based and organic protein options.
From Paleo to Vegetarian—and everything in between—there's something for everyone.
Five-star meals at down-to-earth prices. Meals start at $8.99 per serving.
About Danny
Danny Seo is the editor in chief of Naturally, Danny Seo magazine, where style meets sustainability. He's also the Emmy Award-winning TV host of the Naturally, Danny Seo show which ran for 3 seasons on NBC and now streams on the Peacock streaming platform. In his 12 books, Danny shares a wide range of advice, tips and how-to information that covers home design, crafting, and healthy cooking.

His latest book, Naturally, Delicious Dinners, features Danny's favorite picks of the best of the dinnertime recipes developed in Naturally, Danny Seo kitchens. Designed to use just a few ingredients and a few simple steps, these recipes make it super easy to create mouth-watering plant-forward meals. Beautiful photos show you what each recipe looks like and Danny's quick tips help the novice cook like a pro.