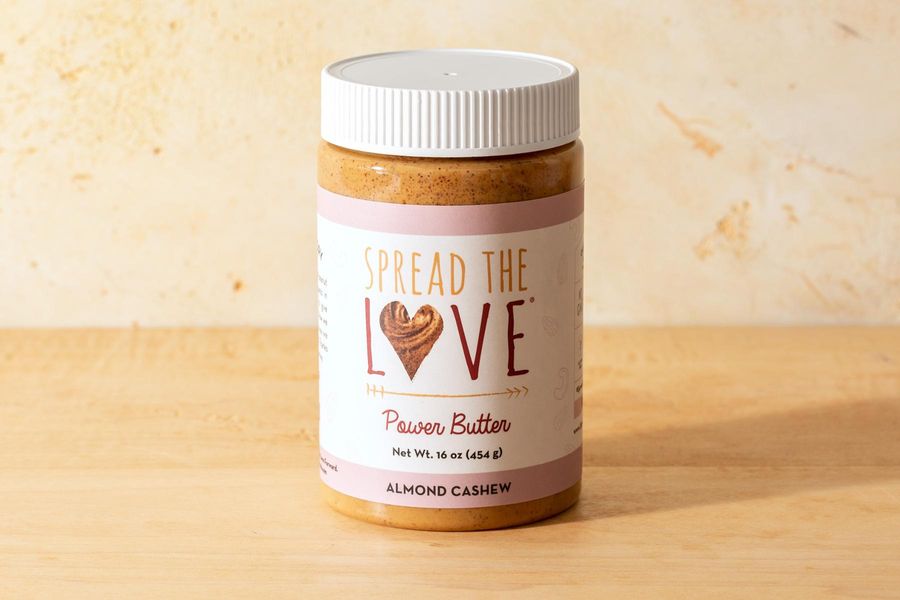 Spread the Love
Almond Cashew Power Butter
Dairy-Free, Pescatarian, Vegetarian, No Added Sugar, Gluten-Free, Paleo, Vegan, Non-GMO
Made with two simple ingredients, almonds and cashews, this naturally sweet, small batch spread is power-packed with healthy fats, protein, and Vitamin K. Enjoy it on crackers, toast or sandwich bread for a filling snack or quick meal.
About Spread the Love:
Val and Zach Fishbain made homemade peanut butter for wedding favors and word quickly spread about their delicious product. Soon after, they started their company, and the rest is history! We love that they use real ingredients to create their naturally delicious nut butters and jams.
Allergens: Tree Nuts (almond, cashew)