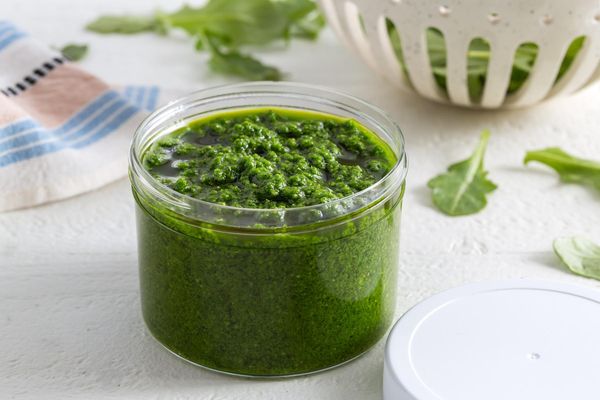 Signature Sauce
Arugula pesto
Gluten-Free, Vegetarian, Soy-Free
8 Servings, 180 Calories/Serving, 8 oz
Peppery arugula replaces basil in this versatile pesto. Try it on your favorite sandwich, tossed in pasta, or even mixed in with your morning scramble.
Allergens: Milk, Tree Nuts (walnut)
Quick & Easy Ideas
Fold into hot cooked polenta.
Add to mozzarella and roasted vegetable panini.
Thin with olive oil and use to dress a salad.
Top grilled or pan-fried steaks.
Stir into scrambled eggs.
Spread on crusty bread.