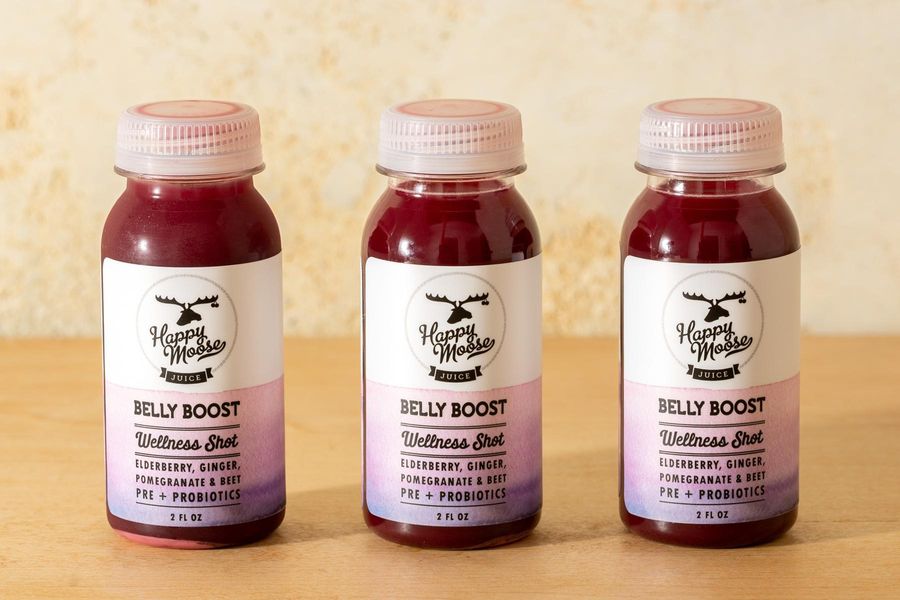 Happy Moose Juice
Belly Boost Wellness Shot
Dairy-Free, No Added Sugar, Egg Free, Soy-Free, Paleo, Vegan, Gluten-Free
Antioxidant-rich elderberry, pomegranate, beet, lemon, and tummy-taming ginger make this wellness shot a favorite for healthy digestion. Added fiber and probiotics help seal the deal. It's cold-pressed in small batches for the freshest flavor.
About Happy Moose Juice:
Experience the flavors of Mother Nature's harvest with Happy Moose Juice, a San Francisco company serving cold-pressed juices, smoothies, and wellness shots. They source the best natural and organic ingredients from local farmers, extract what's good, and bottle it up to share with you. Their mission? To create the most delicious, nutritious juice in the world.