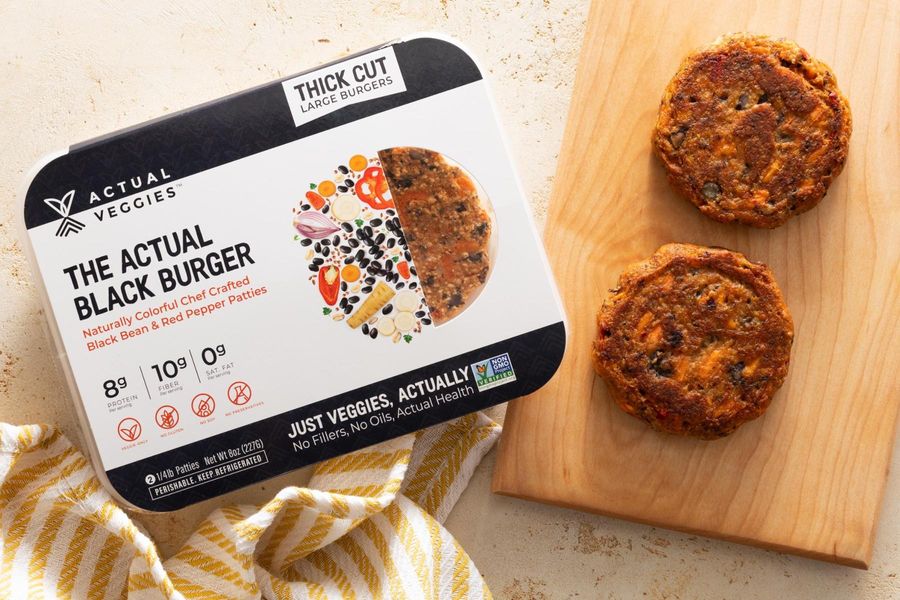 Actual Veggies
Black Bean Veggie Burgers (2 count)
Non-GMO Project Verified, Vegan, No Added Sugar, Gluten-Free, Vegetarian
Burgers for all! These chef-crafted, ¼-pound patties are packed with plant-based goodness, from black beans and quinoa to parsnips, carrots, and bell peppers. Spices, seasonings, and a hint of lemon add that extra yum factor. Just bake, grill, pan-sear, or air-fry—delish any way you cook it.
About Actual Veggies:
Actual Veggies works directly with farmers to make sure only sustainable produce packed with vibrant flavor and nutrients goes into each burger. Then a team of chefs work magic in the kitchen to create recipes that will make your taste buds swoon—we love this kind of teamwork!