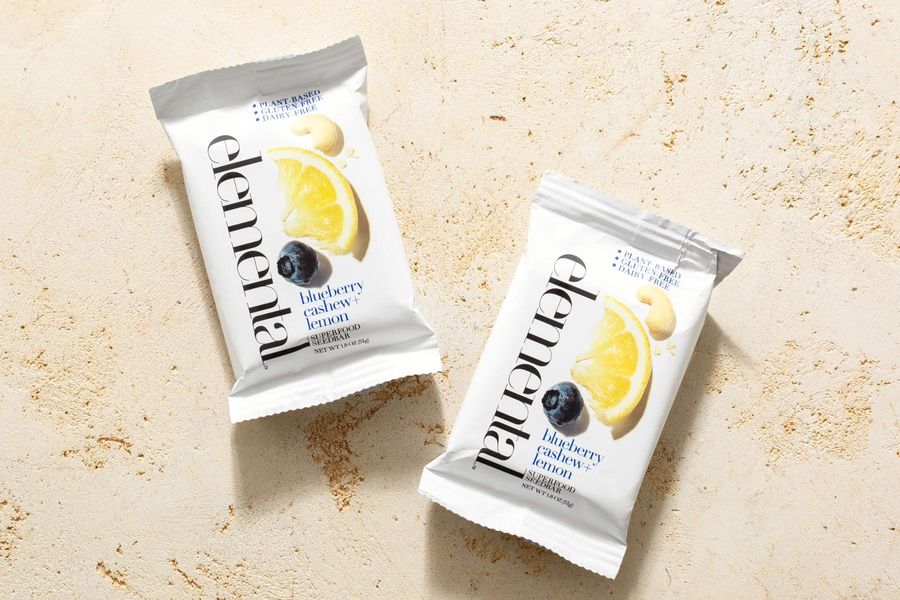 Elemental Superfood
Blueberry and Cashew Lemon Seedbar
Vegetarian, Gluten-Free, Non-GMO Project Verified
Enjoy the health benefits of antioxidants, vitamin C, vitamin K, and manganese all in one chewy, satisfying bar. Tart organic blueberries get extra zing with the addition of lemon zest, and energy-boosting cashews add buttery sweetness without refined sugar.
About Elemental Superfood:
Owner Nicole Anderson began making food at home due to her daughter's food allergies, and she quickly saw the benefits these nutrient-rich foods had on her child's well-being. Nicole continues to follow this mantra of feeding the body and spirit, using only organic, raw, gluten-free, non-GMO, and dairy-free ingredients for her naturally delicious snacks.
Allergens: Tree Nuts (almond, brazil nut, cashew, coconut), Peanuts