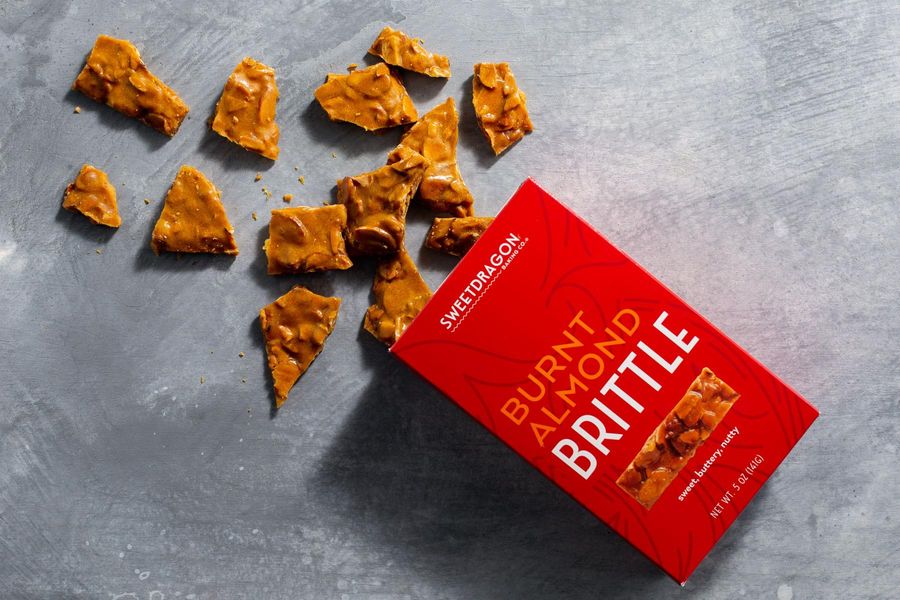 Sweetdragon Baking Co.
Burnt Almond Brittle
Crunchy almonds are stirred into a bubbling mass of sugar and butter to make this deep, rich, and pleasantly burnt brittle that's just shy of savory.
About Sweetdragon Baking Co.:
Though visions of buttery pies danced in her head, Hway-ling Hsu's sweet culinary journey took an unexpected turn, thanks to one simple brittle. Asked to create a version of the candy for a food truck, the San Jose confectioner "was not excited by the idea." But she overcame her hesitations. Inspired by one of her grandmother's favorite treats, she swapped out peanuts for savory black sesame seeds and created an instant sweet classic.
Allergens: Milk, Tree Nuts (almond)