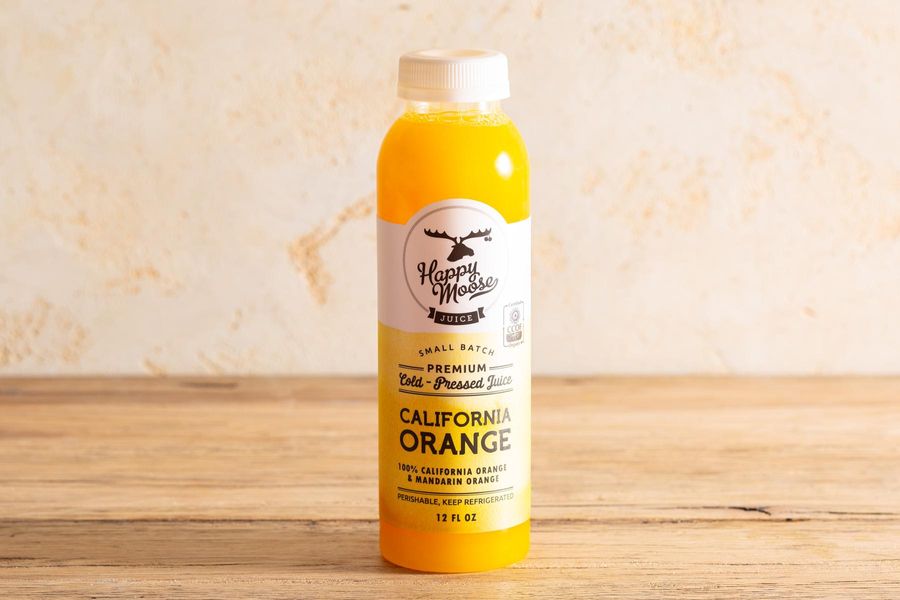 Happy Moose Juice
California orange juice
No Added Sugar, Paleo, Vegan
Think you've tasted the best orange juice? Well, think again. Made from 100 percent California citrus, this balanced blend of tangy Valencia oranges and sweet Sumo mandarins creates the freshest, brightest orange juice around.
About Happy Moose Juice:
Close your eyes and picture peak seasonal produce: juicy pineapple, crisp carrots, fragrant ginger, bright rainbow chard, and jewel-toned beets. You can enjoy the flavors of Mother Nature's harvest with cold-pressed juices from Happy Moose Juice. Raise a glass (or a bottle) to goodness.