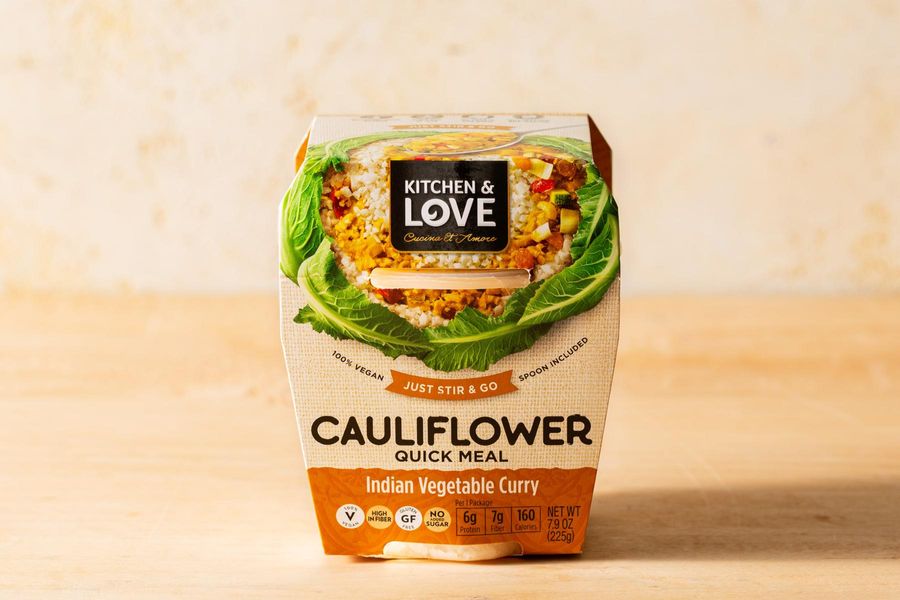 Cucina & Amore
Cauliflower "Rice" Cup with Indian Vegetable Curry
Gluten-Free, Vegetarian, Soy-Free, Non-GMO Project Verified, Vegan, Grain Free, No Added Sugar, Pescatarian, Dairy-Free
A humble cup of minced cauliflower "rice" turns into a fast, on-the-go meal. With a saucy pairing of curried artichokes, zucchini, bell pepper, and golden raisins, just heat, mix together, and eat. Mealtime made easy!
About Cucina & Amore:
Even if there isn't always time to cook, you can still have a heartwarming meal on the go. We love Cucina & Amore for using nutritious produce, whole grains, and fresh herbs and spices to create filling and energy-sustaining meals that heat up fast, with no prep.