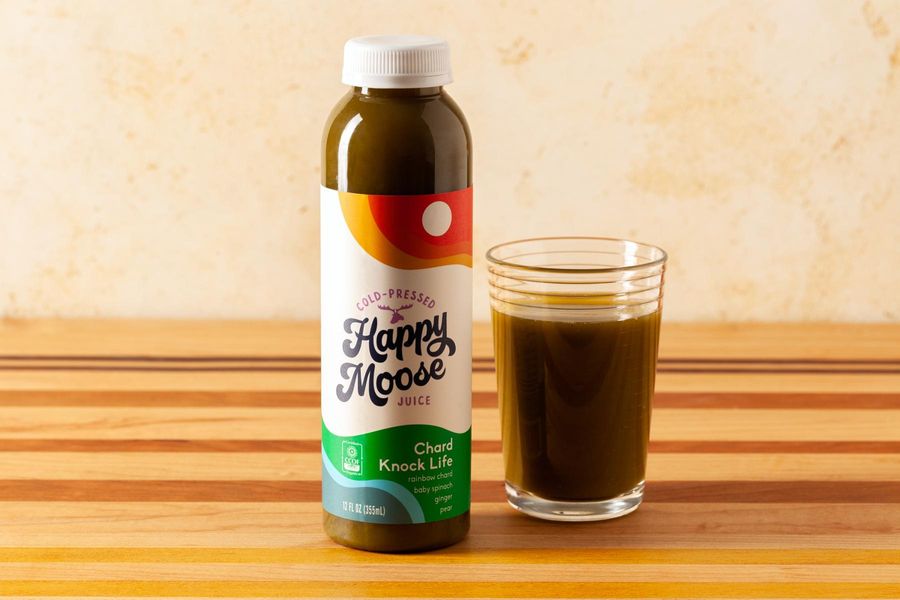 Happy Moose Juice
Chard Knock Life Green Juice
Vegan, Paleo, No Added Sugar
Not all green juices are created equal. This one proves that with the right combination of ingredients, the highest levels of delicious and nutritious can be achieved. Subtle sweetness from pear and orange complements the slightly bitter greens for a well-balanced juice we could drink every day.
About Happy Moose Juice:
Close your eyes and picture peak seasonal produce: juicy pineapple, crisp carrots, fragrant ginger, bright rainbow chard, and jewel-toned beets. You can enjoy the flavors of Mother Nature's harvest with cold-pressed juices from Happy Moose Juice. Raise a glass (or a bottle) to goodness.