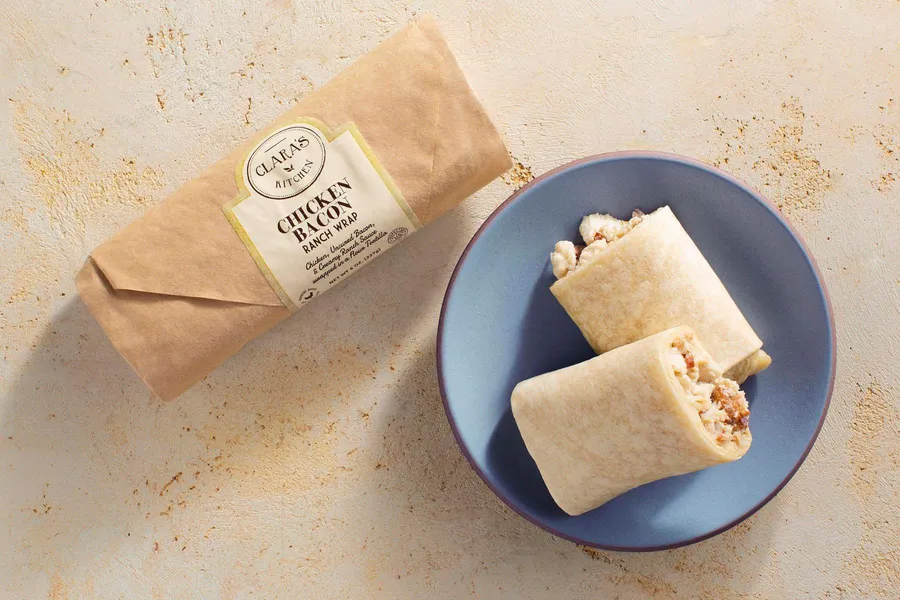 Clara's Kitchen
Chicken Bacon Ranch Wrap
Tired of mayo-based chicken salad? Try this geniously simple wrap: chicken with bits of uncured bacon, and buttermilk dressing featuring green onions, dill, and lemon juice.
About Clara's Kitchen:
What started out as a little Piroshki shop in San Francisco in 1956 became the Clara's Kitchen adored by customers today. With a strong commitment to quality, Clara's Kitchen offers conveniently packaged wraps, burritos, breakfast sandwiches, and more. All made with natural, high-quality, non-GMO ingredients.
Allergens: Milk, Eggs, Wheat