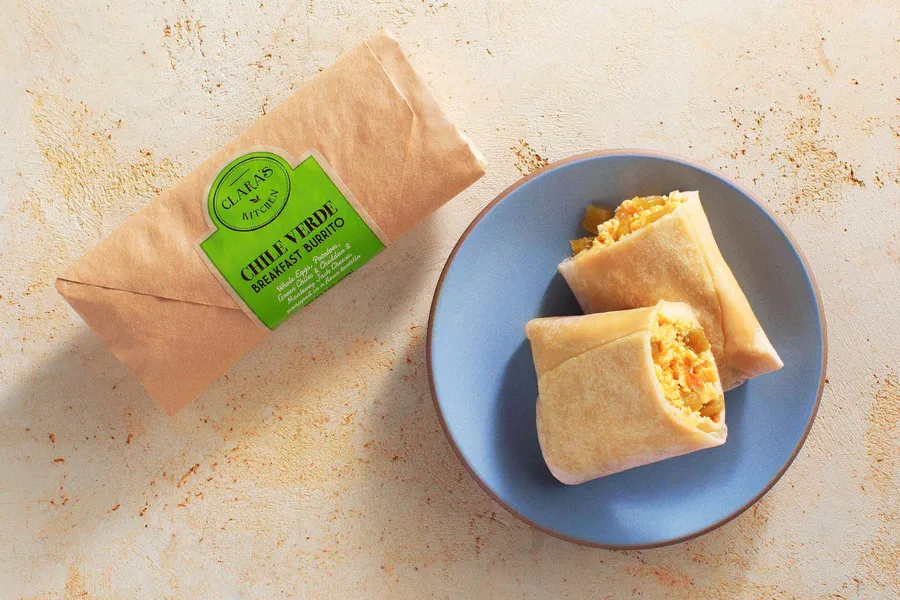 Clara's Kitchen
Chile Verde Breakfast Burrito
No Added Sugar, Vegetarian
Stuffed with scrambled eggs, potatoes, green chiles, and fire-roasted peppers, this breakfast burrito is worth getting up for. Just pop it in the oven or microwave and boom, you've got a hearty meal complete with cheddar, ricotta, and rich Italian seasoning.
About Clara's Kitchen:
What started out as a little Piroshki shop in San Francisco in 1956 became the Clara's Kitchen adored by customers today. With a strong commitment to quality, Clara's Kitchen offers conveniently packaged wraps, burritos, breakfast sandwiches, and more. All made with natural, high-quality, non-GMO ingredients.
Allergens: Eggs, Milk, Wheat