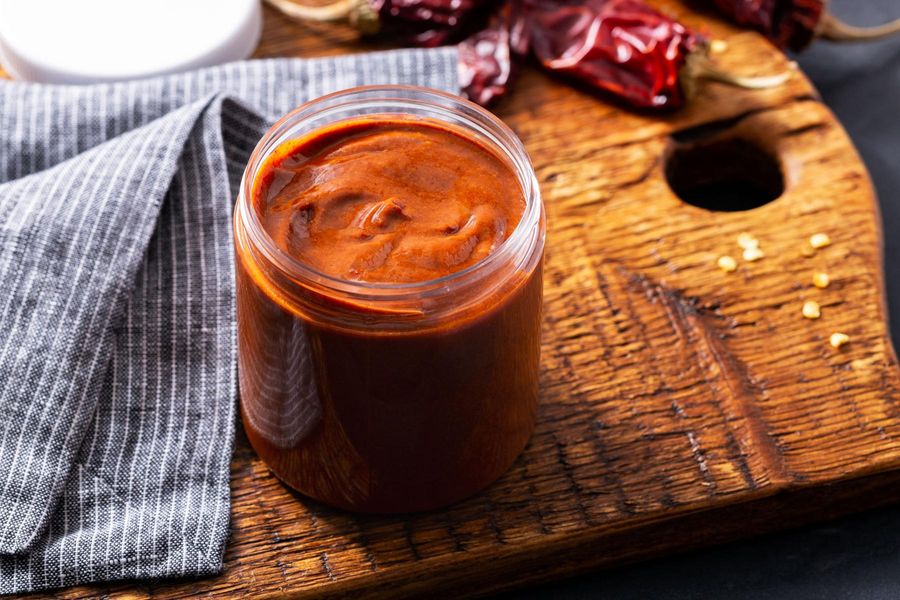 Signature Sauce
Chipotle barbacoa glaze
Dairy-Free, Soy-Free, Spicy, Gluten-Free, Vegan, Paleo
8 Servings, 30 Calories/Serving, 8 oz
Smoky chipotle chiles and a dash of tangy apple cider vinegar in our tomato-based barbacoa glaze will have you licking your fingers and smacking your lips.
Quick & Easy Ideas
Marinate chicken wings, breasts, or thighs.
Serve with brisket, flank steak, or pork or lamb chops.
Mix with ground meat when forming meatballs or kebabs.
Use in place of ketchup on burgers.
Brush onto portobello mushrooms and grill.