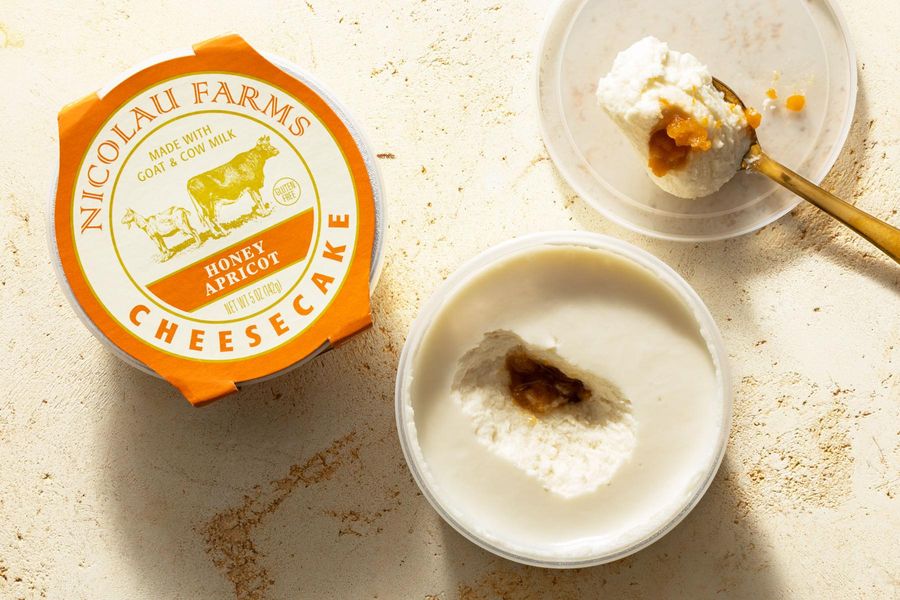 Nicolau Farms
Goat & Cow Milk Cheesecake, Honey Apricot (2 count)
Vegetarian, Gluten-Free
If you're searching for a satisfying, ready-made dessert, these creamy, single-serving cheesecakes are your answer. Made with milk from California farms and the freshest cheeses, including sour cream, fromage blanc, and chèvre. One bite and you'll be smitten!
About Nicolau Farms:
Walter Nicolau III is a fourth generation dairy farmer carrying on a family tradition of making high quality artisan cheeses in Modesto, California. We love the great care and attention Nicolau pays to his land and livestock.
Allergens: Milk