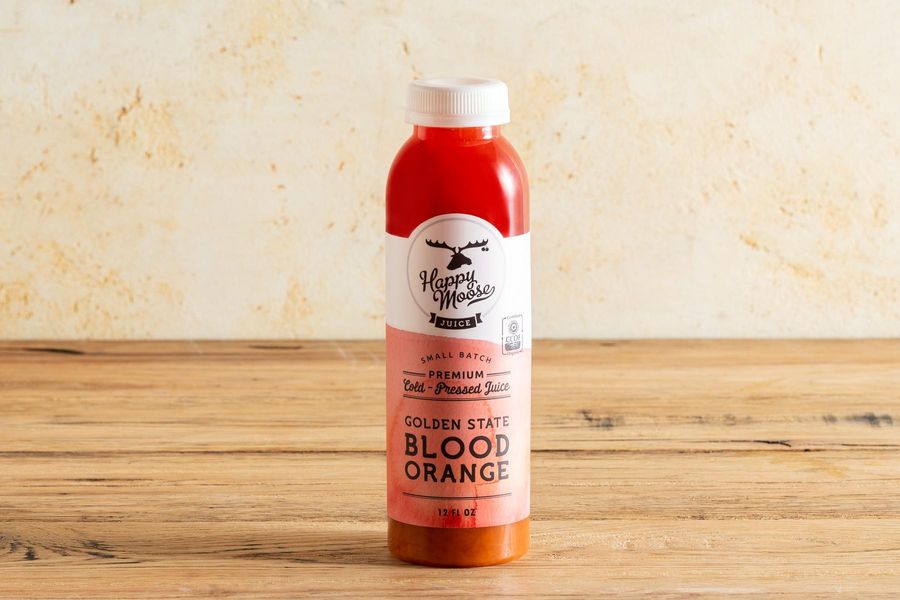 Happy Moose Juice
Golden State Blood Orange Juice
Vegan, No Added Sugar, Paleo
This tart and tangy juice features some of California's most beloved fruit: blood oranges and tangerines. Perfect for enjoying by the glassful, diluting with sparkling water, or making a seriously delicious mimosa.
About Happy Moose Juice:
Enjoy the flavors of Mother Nature's harvest with Happy Moose Juice, a San Francisco juice company serving up cold-pressed juices, smoothies, and wellness shots. They source the best natural and organic ingredients from California farmers, extract what's good, and bottle it up to share with you. Their mission? To create the most delicious and nutritious juice in the world.