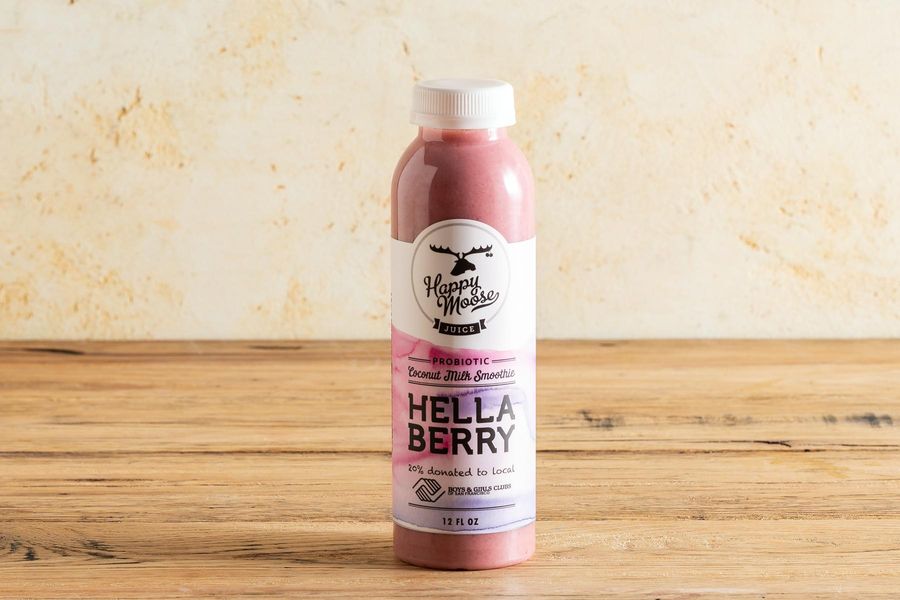 Happy Moose Juice
Hella Berry Probiotic Smoothie
Vegan, No Added Sugar, Paleo
The company developed this smoothie in collaboration with the Boys & Girls Club in San Francisco. From ideation to production, the kids at the club worked with Happy Moose Juice to develop, name, and launch Hella Berry. Enjoy their cheerful, not too sweet, refreshing drink packed with vitamin-rich berries.
About Happy Moose Juice:
Enjoy the flavors of Mother Nature's harvest with Happy Moose Juice, a San Francisco juice company serving up cold-pressed juices, smoothies, and wellness shots. They source the best natural and organic ingredients from California farmers, extract what's good, and bottle it up to share with you. Their mission? To create the most delicious and nutritious juice in the world.
Allergens: Tree Nuts (coconut)