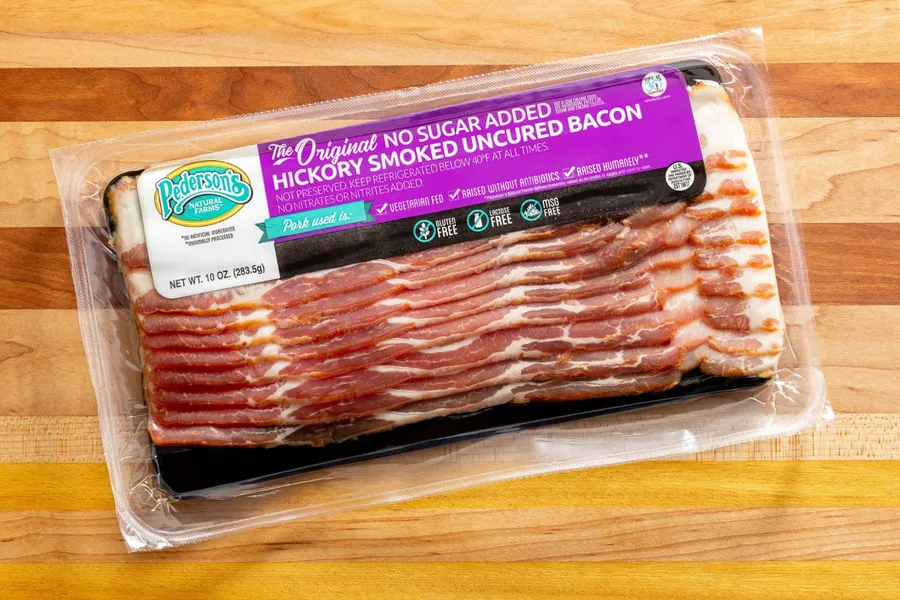 Pederson's Natural Foods
Hickory Smoked Uncured Bacon, No Sugar Added
Gluten-Free, No Antibiotics, No Hormones, No Added Sugar, Paleo
Robust in flavor, this uncured bacon is smoked over real hickory wood chips. Made with humanely-raised pork and simple, recognizable, and pronounceable ingredients, it's sugar-free, paleo-friendly, and full of delicious flavor.
About Pederson's Natural Foods:
At Pederson's Natural Farms they're "real people making real food using natural meats raised with humane and environmentally safe practices." With core values of honesty, integrity, and good stewardship, Pederson's creates sustainable meat products that are high quality and taste great too.