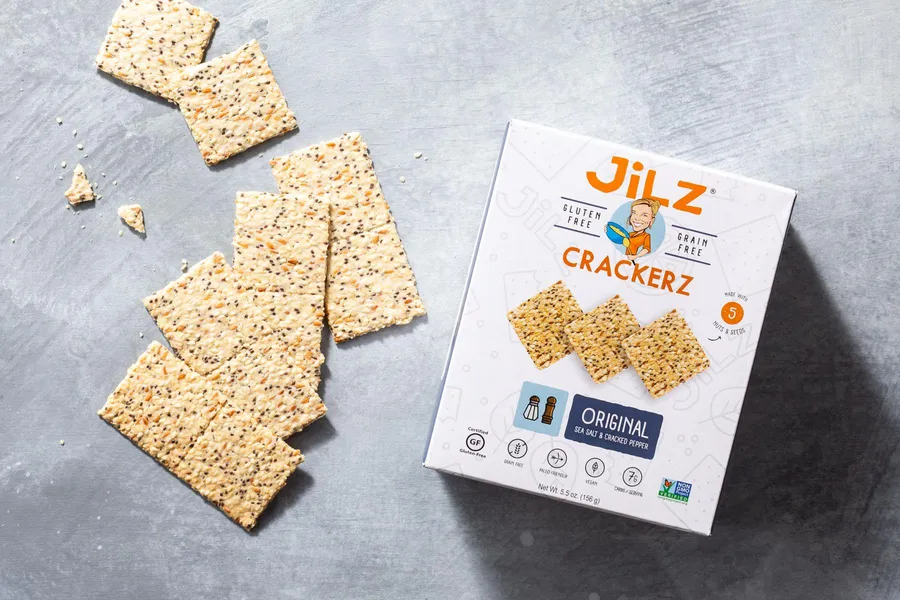 Jilz Gluten Free
Jilz sea salt and cracked pepper crackers
Vegan, Gluten-Free, Non-GMO Project Verified, Dairy-Free, Soy-Free, Paleo, No Added Sugar
Crunchy and tasty and made with just a few ingredients, these gluten-free, vegan crackers are seasoned with the perfect balance of pepper and salt.
About Jilz Gluten Free:
When it comes to choosing a quality accompaniment for . . . pretty much anything, these crisp paleo and gluten-free delights have passed all our tests with flying colors. We particularly love them with our dips. The base of lightly sweet almond flour provides the protein, while a range of seeds, from chia to flax, deliver crunch and good fats.
Allergens: Tree Nuts (almond)