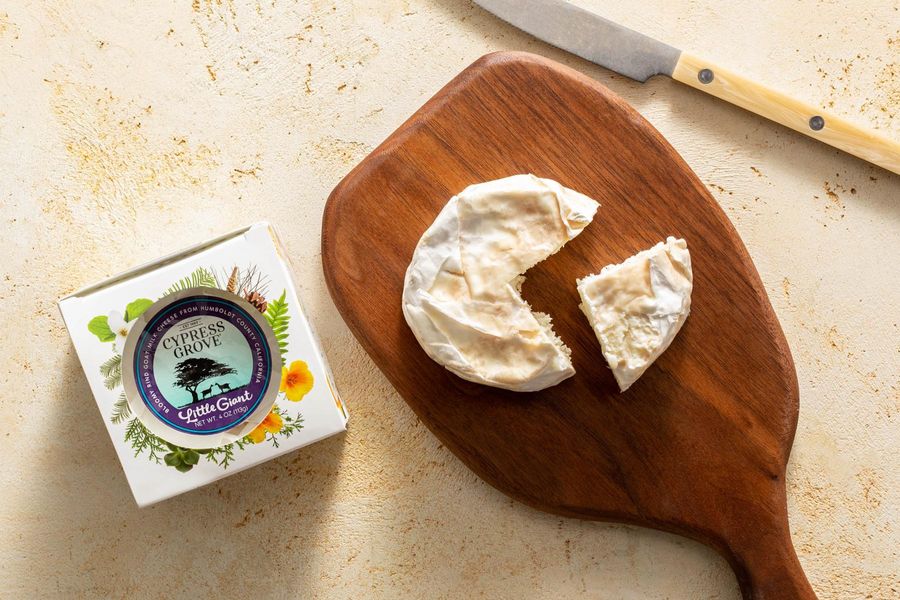 Cypress Grove
Little Giant Goat Cheese
No Added Sugar, Vegetarian
If you're looking for that "mmm" factor on your next cheese plate, this 4-ounce wheel of smooth goat cheese is ready to make an appearance. With a tender, edible rind, fudgy texture, and subtly sweet (but still pleasantly tangy) flavor that ripens with age, this is one you won't want to miss.
About Cypress Grove:
Located on the North Coast of California, Cypress Grove was founded by Mary Keehn, a self-proclaimed "serious hippie," whose award-winning cheeses were born from vivid dreams turned into reality. Her goat dairy exemplifies quality, prioritizing care for the herd while producing an iconic collection of unique cheeses. We think you'll love them as much as we do.
Allergens: Milk