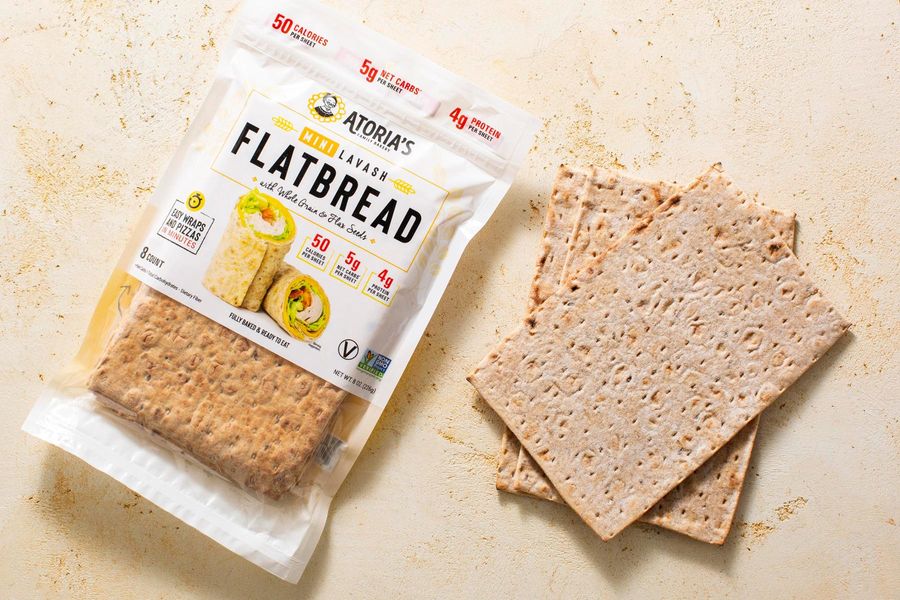 Atoria's Family Bakery
Mini Lavash Flatbread
Soy-Free, Vegan, Dairy-Free, Egg Free, Non-GMO Project Verified
Made with simple ingredients including whole grains and flax seeds, this versatile whole wheat flat bread is perfect for hearty wrap sandwiches, mini pizzas, or as a side for dipping in sauces.
About Atoria's Family Bakery:
Family-owned and operated, this Gilroy, California-based bakery uses traditional baking techniques inspired by their grandmother's Mesopatamian roots. We love that they use high quality ingredients without preservatives or added colors or flavors.
Allergens: Wheat