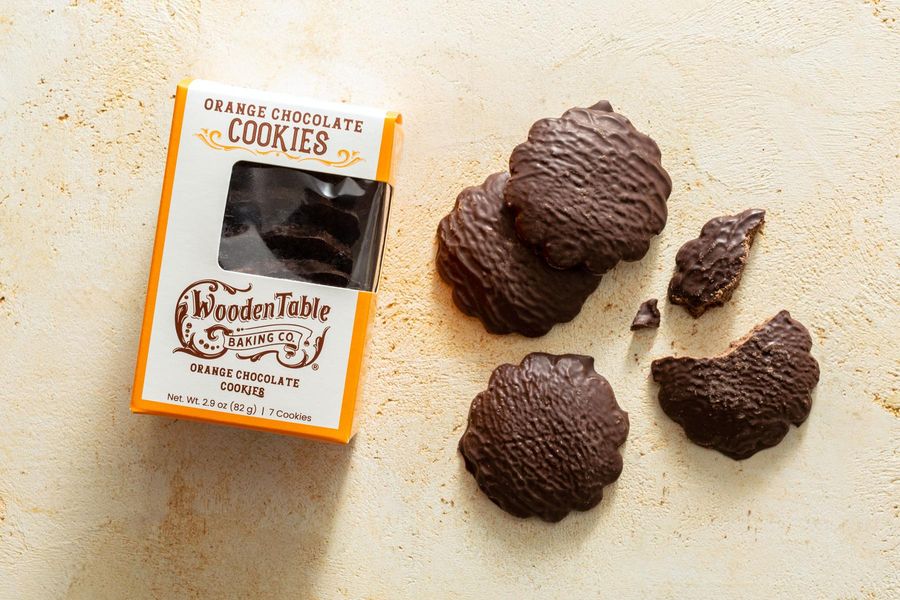 Wooden Table Baking Company
Orange Chocolate Cookies
Vegetarian
Made with non-gmo rice and tapioca flours, these crisp cocoa shortbread bring delightful taste to any dessert plate. Sweetened with honey and flavored with zesty orange oil, they're covered in a layer of rich dark chocolate for a sweet-bitter balance.
About Wooden Table Baking Company:
Gathering around the table to cook, eat, and share life can be a real special thing—sometimes, an inspiration. The namesake of this Oakland-based company comes from head baker Andrés' time spent learning to cook side-by-side with their grandmother at a wooden table in her Buenos Aires kitchen. We love how the bakers at Wooden Table Baking Co. honor that heritage by creating scrumptious goods from scratch.
Allergens: Milk, Wheat, Eggs