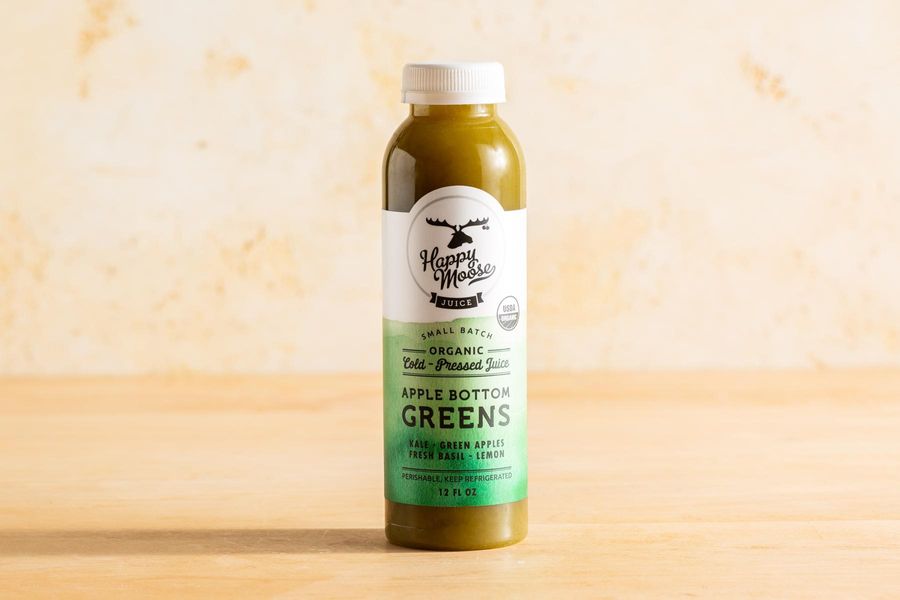 Happy Moose Juice
Organic Apple Bottom Greens juice
Paleo, Organic, No Added Sugar, Vegan
It's not easy being green, unless you're this juice. Subtle sweetness and a bit of tang from green apple and lemon balance earthy kale and fresh basil are enough to get our bottoms up and at 'em.
About Happy Moose Juice:
Close your eyes and picture peak seasonal produce: juicy pineapple, crisp carrots, fragrant ginger, bright rainbow chard, and jewel-toned beets. You can enjoy the flavors of Mother Nature's harvest with cold-pressed juices from Happy Moose Juice. Raise a glass (or a bottle) to goodness.