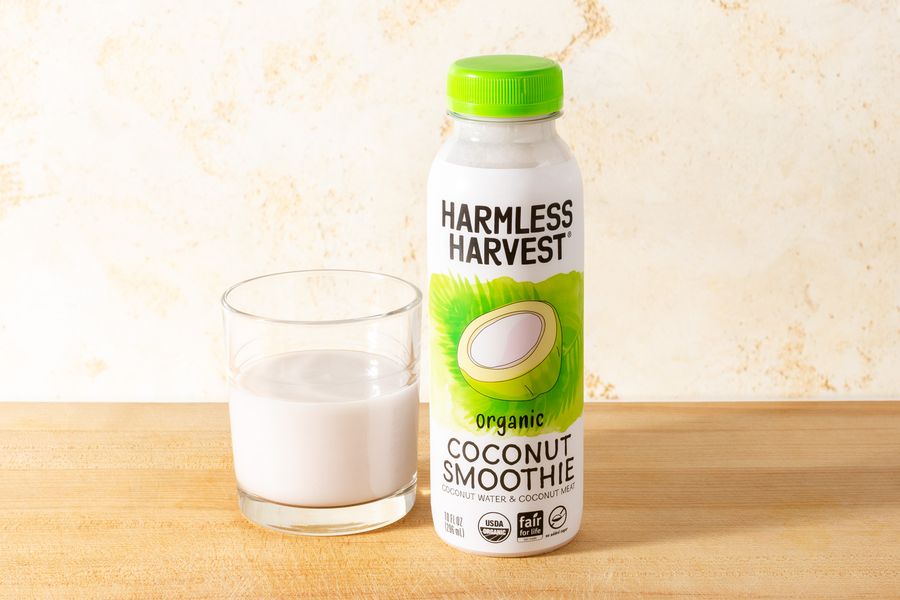 Harmless Harvest
Organic Coconut Smoothie
No Added Sugar, Dairy-Free, Paleo, Gluten-Free, Vegetarian, Organic, Vegan
Like a coconut in a bottle, Harmless Harvest's coconut smoothie is fresh, flavorful, and naturally sweet. It's made from a refreshingly simple blend of coconut water and hand-scooped coconut meat, which keeps you hydrated and feeling good all day.
About Harmless Harvest:
Harmless Harvest scoured the globe for the very best coconut water. And they found it in Thailand, where Nam Hom coconuts are grown without pesticides or synthetic fertilizers. Their tasty coconut products are all certified organic, sustainably harvested, and made in the most ethical way possible.
Allergens: Tree Nuts (coconut)