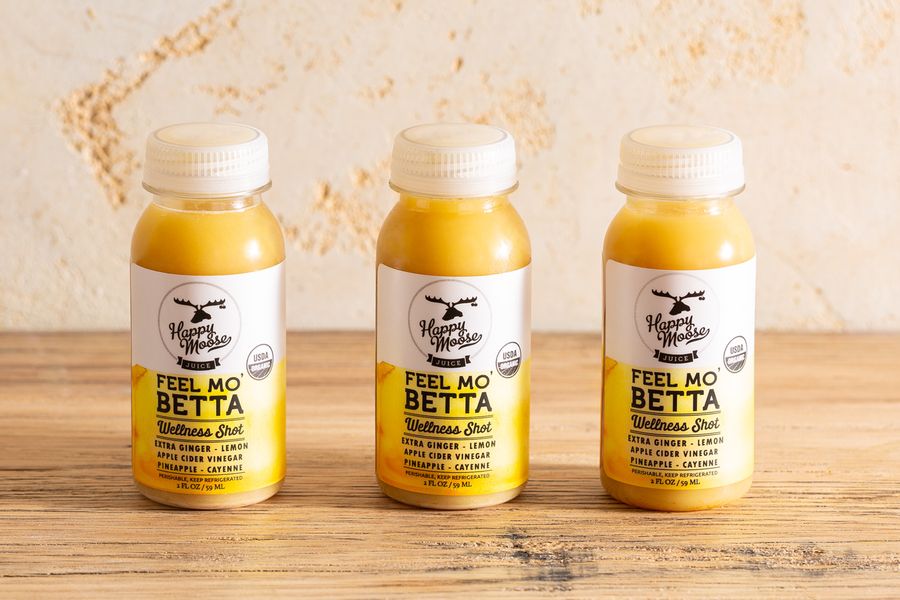 Happy Moose Juice
Organic Feel Mo' Betta ginger juice shots
No Added Sugar, Paleo, Vegan, Organic
Whether you're looking for an elixir to fend off any lil' nasties brewing in your body or just need a midafternoon pick-me-up, this juice shot has you covered. Ginger and apple cider vinegar provide anti-inflammatory properties while lemon and cayenne help to wake up your systems to feel mo' betta!
About Happy Moose Juice:
Close your eyes and picture peak seasonal produce: juicy pineapple, crisp carrots, fragrant ginger, bright rainbow chard, and jewel-toned beets. You can enjoy the flavors of Mother Nature's harvest with cold-pressed juices from Happy Moose Juice. Raise a glass (or a bottle) to goodness.