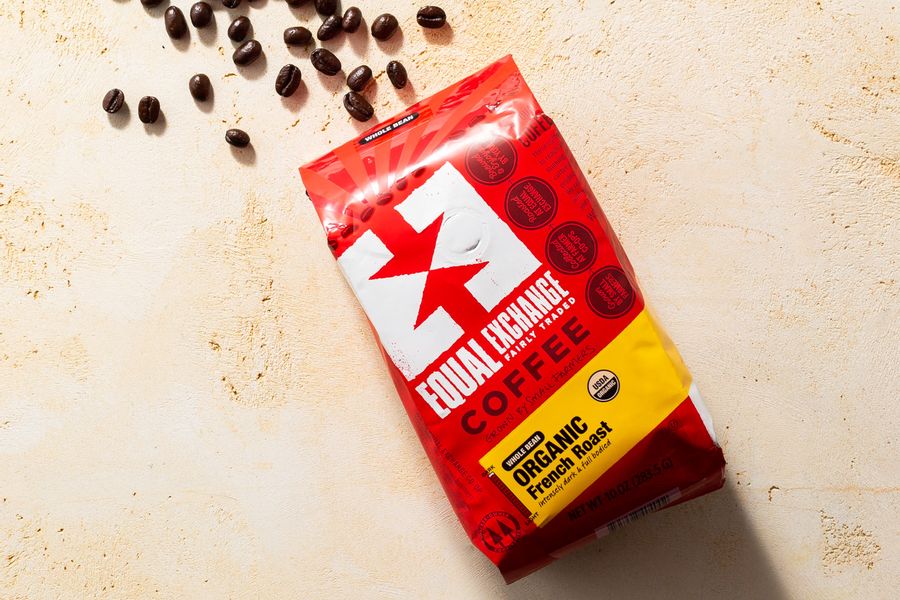 Equal Exchange
Organic French Roast coffee beans
Vegan, Paleo, Organic
A dark-roast gem that's full of chocolaty richness, with a subtle smoky flavor, this is Equal Exchange's best-selling coffee. Available in drip grind only.
About Equal Exchange:
We love exploring our local baristas' latest latte art and cold brews, but sometimes we just want a good ole cup of joe—a dependable, quality kick in pants to get our day started. The coffee from Equal Exchange has all that plus the company has values we love. The worker-owned cooperative boasts long-standing partnerships with environmentally conscious coffee farmers through fair-trade practices—improving the world of coffee one cup at a time.