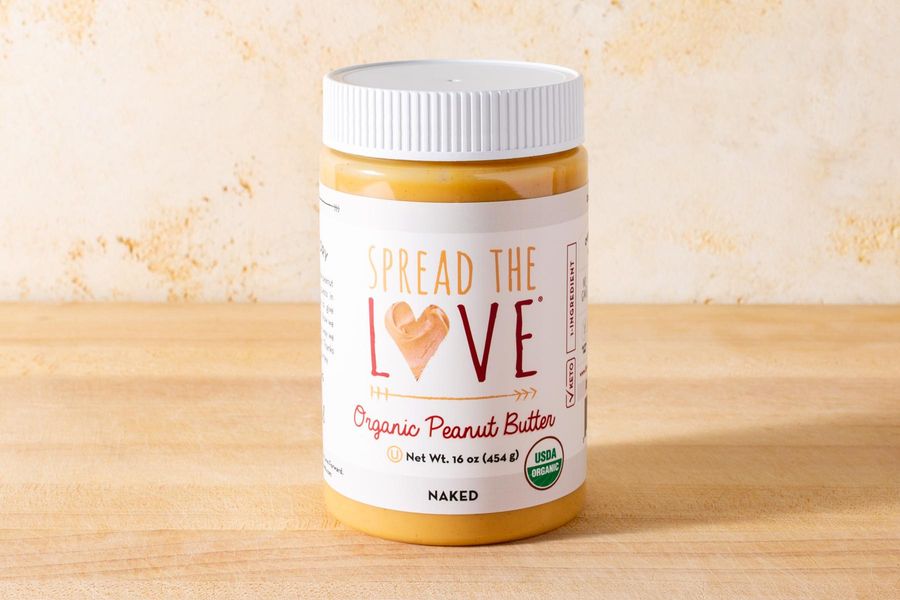 Spread The Love
Organic Naked Peanut Butter
Gluten-Free, Non-GMO, Organic, Dairy-Free, Vegan, No Added Sugar, Vegetarian
This deliciously nutritious organic peanut butter is made from a single ingredient – organic peanuts! The ultra-creamy, drizzle-able consistency is ideal for mixing into breakfast smoothies, drizzling over your favorite dessert, or even dipping a banana into for a quick post-workout snack.
About Spread The Love:
Based out of Los Angeles, Spread The Love was founded by Zach and Val Fishbain as they were planning their wedding back in 2013 and decided to give guests jars of homemade peanut butter. Today, the company fuels healthy lifestyles with its assortment of clean-label nut butters, jams, and granola made from minimal ingredients.
Allergens: Peanuts