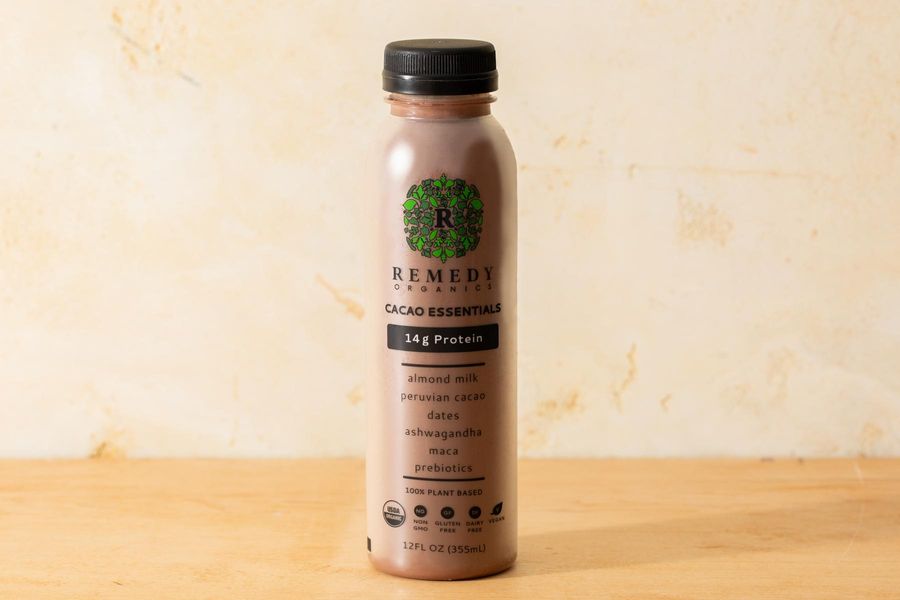 Remedy Organics
Organic Prebiotic Protein Drink, Cacao Essentials
Soy-Free, Vegetarian, Gluten-Free, Vegan, Dairy-Free, Pescatarian, Organic
Naturally sweetened with dates, this plant-based protein drink is made with rich Peruvian cacao and pure almond milk. Immune boosting ashwagandha and prebiotics are also added to help improve digestive health.
About Remedy Organics:
Nutritional health counselor Cindy Kasindorf founded Remedy Organics as a means to change lives for the better through plant-based nutrition. Inspired by the revered Greek physician Hippocrates and his words, "let food be thy medicine and medicine be thy food", Kasindorf is passionate about developing good health and nutrition by using only the finest plant-based ingredients in her beverages.
Allergens: Tree Nuts (almond, coconut)