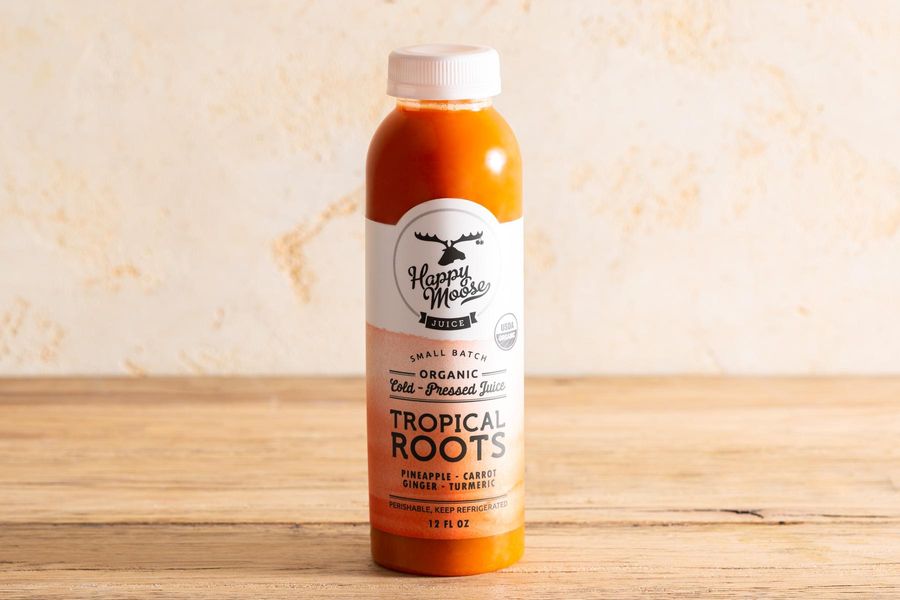 Happy Moose Juice
Organic Tropical Roots juice
No Added Sugar, Vegan, Paleo, Organic
Whisk yourself to the islands for a few minutes with this juice blend that will leave you feeling nothing but refreshed. Tangy pineapple, just-sweet carrots, spicy ginger, and earthy turmeric combine for a playful combination that's not too spicy and not too sweet.
About Happy Moose Juice:
Close your eyes and picture peak seasonal produce: juicy pineapple, crisp carrots, fragrant ginger, bright rainbow chard, and jewel-toned beets. You can enjoy the flavors of Mother Nature's harvest with cold-pressed juices from Happy Moose Juice. Raise a glass (or a bottle) to goodness.