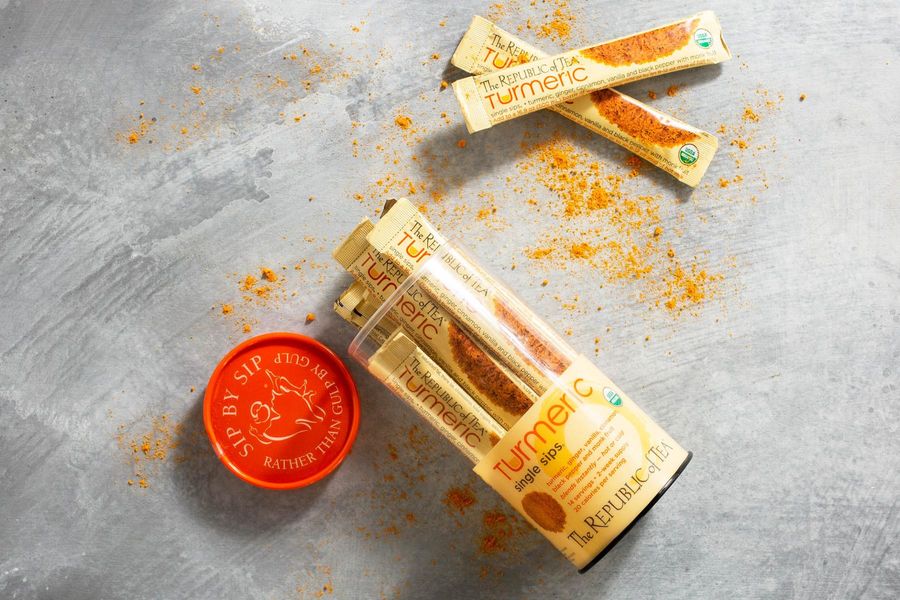 The Republic of Tea
Organic Turmeric Single Sips
Organic, No Added Sugar, Gluten-Free, Vegan
With turmeric, ginger, vanilla, cinnamon, and monk fruit extract, this spicy blend is rich and savory when enjoyed cold or hot. Includes 14 Single Sips per canister.
About The Republic of Tea:
Join the tea revolution and become a citizen of a republic you can be proud of. With a mission to inspire a slow-it-down lifestyle that's "sip by sip rather than gulp by gulp," this republic aims to make ethically sourced tea more accessible to all. Its Single Sips portable tea packets can be poured into a piping hot thermos or stirred into ice water, at home or on the go.