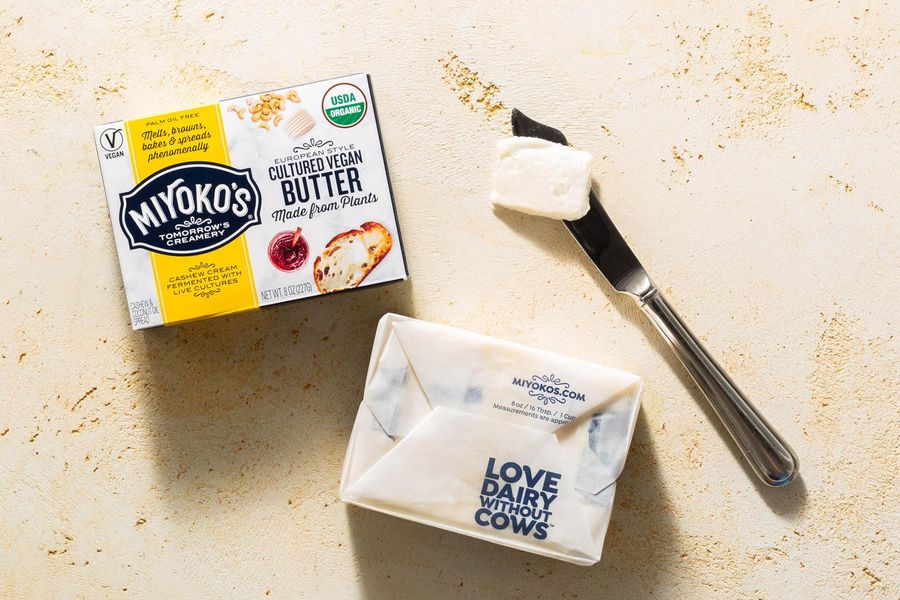 Miyoko's Creamery
Organic Vegan Butter, European Style
Gluten-Free, Pescatarian, No Added Sugar, Vegetarian, Dairy-Free, Organic, Soy-Free, Vegan
Made from cashew cream that is fermented with live cultures, this organic, plant-based vegan butter is remarkably creamy and satisfying. It's perfect for your favorite morning toast.
About Miyoko's Creamery:
Vegan celebrity chef Miyoko Schinner makes 100% non-dairy cheeses and butters from organic, real foods like nuts, legumes, and other plant-based ingredients. Using traditional creamery cultures, age-old techniques, and modern technology, Miyoko's attention to detail is exemplary.
Allergens: Tree Nuts (cashew, coconut)