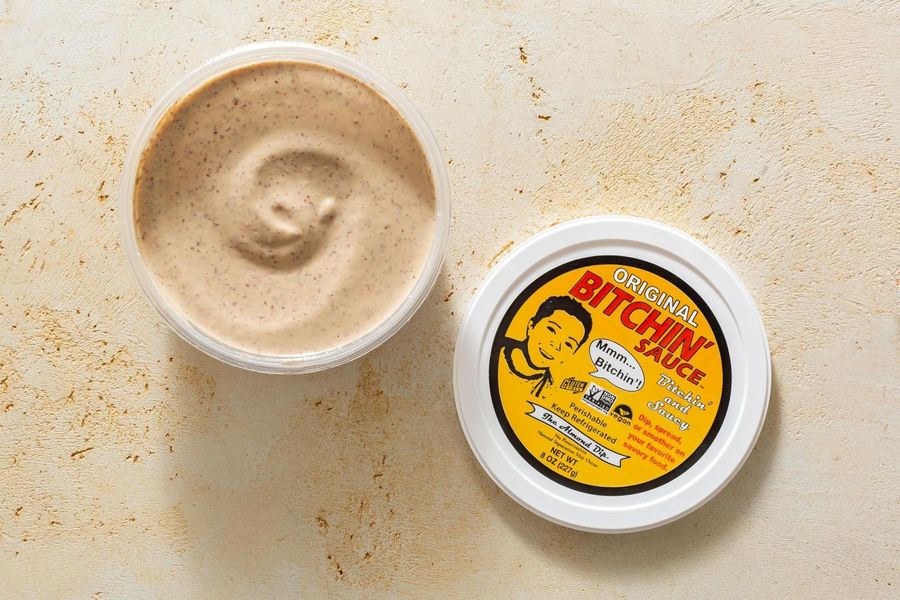 Bitchin' Sauce
Original Bitchin' Sauce
Dairy-Free, Vegan, Egg Free, Gluten-Free, No Added Sugar, Pescatarian, Vegetarian
This crowd pleasing, vegan, almond-based sauce features creamy lemon and garlic flavors. Use it as a dip for veggies or crackers, or spread it on wraps and sandwiches.
About Bitchin' Sauce:
Founder Starr Edwards began making her almond-based sauces at age 16 inspired by a newly adopted vegan diet. Her early sauce recipe led to selling her creations at farmers' markets. The business keeps growing by the day, one delicious tub full of quality ingredients at a time. As sauce inventors ourselves, we admire her culinary chops—her sauces are great!
Allergens: Soybeans, Tree Nuts (almond)