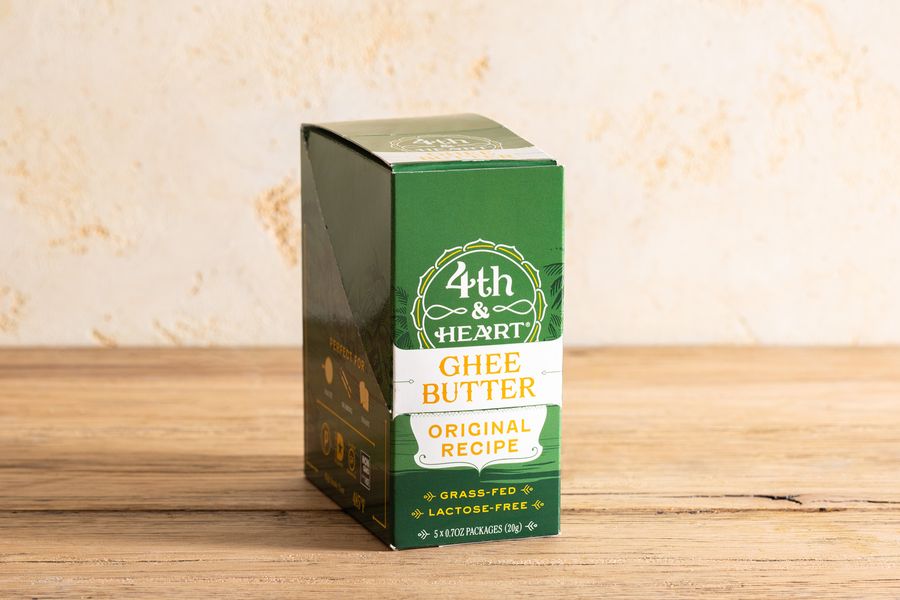 Fourth and Heart
Grass-fed ghee
Paleo, Gluten-Free, Vegetarian, Non-GMO Project Verified, No Added Sugar
Wholesome, delicious, grass-fed ghee can make any food even better. It's also lactose-free and naturally rich in fatty acids such as butyric acid and CLA.
About Fourth and Heart:
Home chefs and paleo devotees alike can rejoice in the buttery goodness of this rich ghee. An age-old traditional food, ghee is made by melting butter to remove or clarify the milk solids from the clear, nourishing fat. Freed of those solids, the clarified butter is not only shelf-stable, but can be safely heated to higher temperatures. It also remains spreadable at room temp, adds a wonderful subtle nutty flavor to foods, and is widely considered paleo-friendly. That's a whole lot to love in one tidy packet.
Allergens: Milk