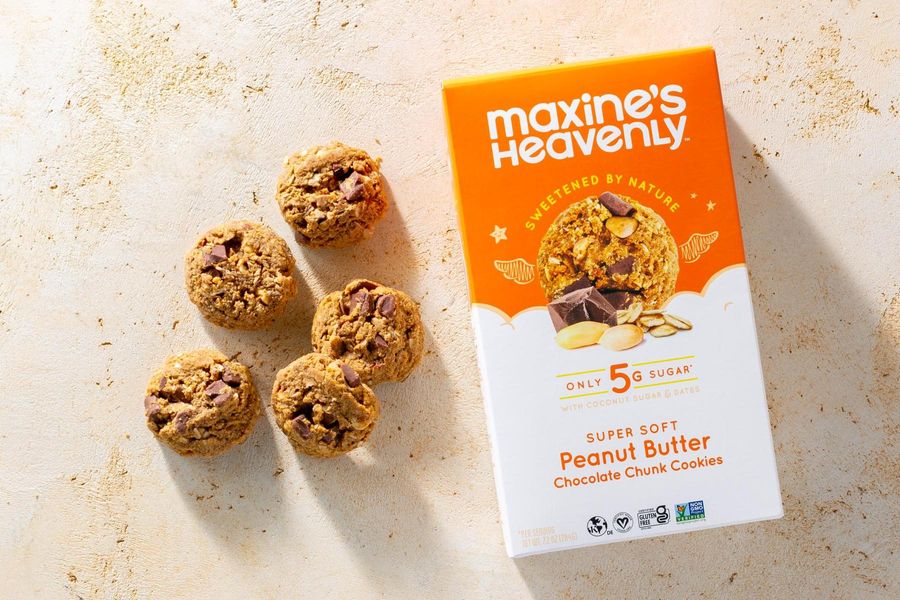 Maxine's Heavenly
Peanut Butter Chocolate Chunk Cookies
Non-GMO, Dairy-Free, Vegetarian, Gluten-Free
Everything you could want in a cookie and more! You'll love the decadent chocolate chunks, wholesome oats, and dry-roasted peanuts for maximum flavor. These cookies are also low in sugar and full of nutrients, so you can satisfy your sweet tooth and feel good about it, too.
About Maxine's Heavenly:
Founder Tim Miller's mom, Maxine, made the best cookies. Miller took his mom's beloved recipes and substituted ingredients one by one for a better-for-you alternative. The result is a cookie that's next-gen delicious!
Allergens: Tree Nuts (almond, coconut), Peanuts