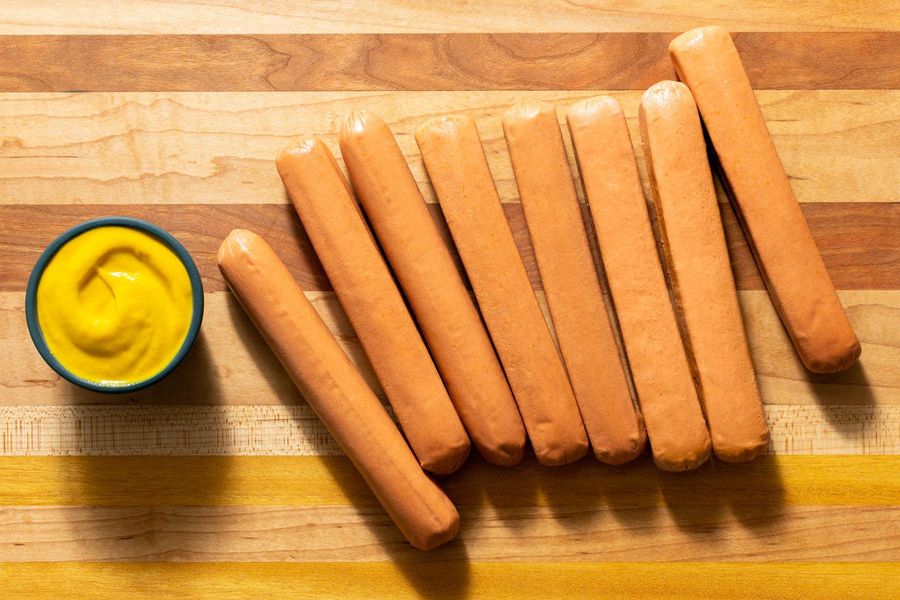 Moving Mountains
Plant-Based Hot Dogs (8 count)
Gluten-Free, Pescatarian, Vegetarian, Vegan
Moving Mountains' delicious dogs are filled exclusively with vegetable goodness, including carrots, onions, and sunflower seeds for protein. These hot dogs are vegan, vegetarian, and gluten-free and yet look and taste amazingly just like a traditional hotdog.
About Moving Mountains:
After being diagnosed with high cholesterol, founder and eco-friendly products entrepreneur Simeon Van der Molen decided to create meat alternatives that offer the scent, texture, and flavor of real meat. We love that his products benefit the health of people and the environment.
---
Cooking Instructions:
In a medium frying pan over medium heat, warm 2 to 3 teaspoons oil until hot but not smoking. Add the thawed plant-based hot dogs and cook, turning frequently, until browned and heated through, 4 to 6 minutes.