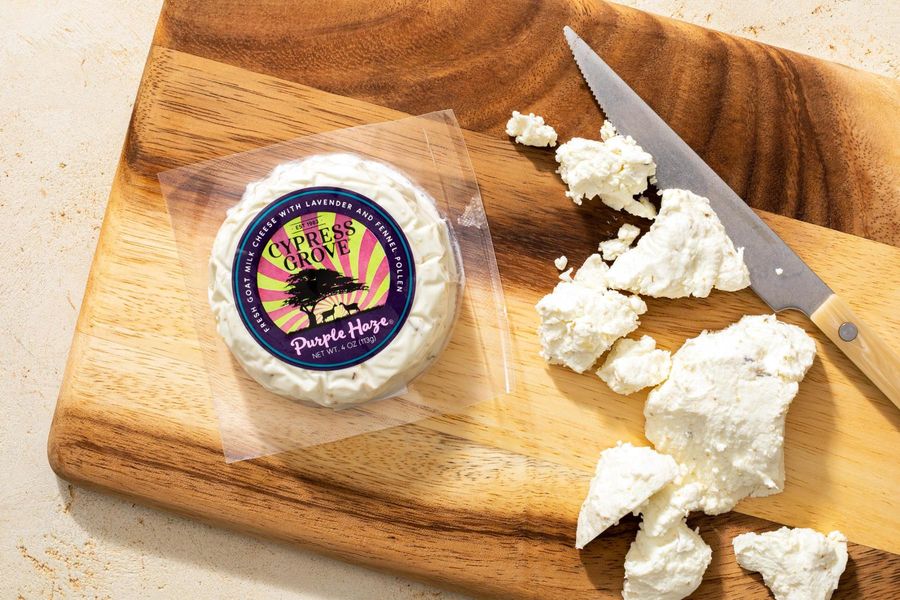 Cypress Grove
Purple Haze Fresh Goat Milk Cheese
Vegetarian, Pescatarian, No Added Sugar
Goat cheese or G.O.A.T. cheese? This tangy soft cheese may just well be the Greatest Of All Time. The subtle hints of lavender and fennel pollen take this creamy dream to a whole new flavor level. We love to spread Purple Haze on crisp crostini, add bits to fresh green salads, or eat it by the spoon drizzled with a bit of honey.
About Cypress Grove:
Located on the North Coast of California, Cypress Grove was founded by Mary Keehn, a self-proclaimed "serious hippie," whose award-winning cheeses were born from vivid dreams turned into reality. Her goat dairy exemplifies quality, prioritizing care for the herd while producing an iconic collection of unique cheeses. We think you'll love them as much as we do.
Allergens: Milk