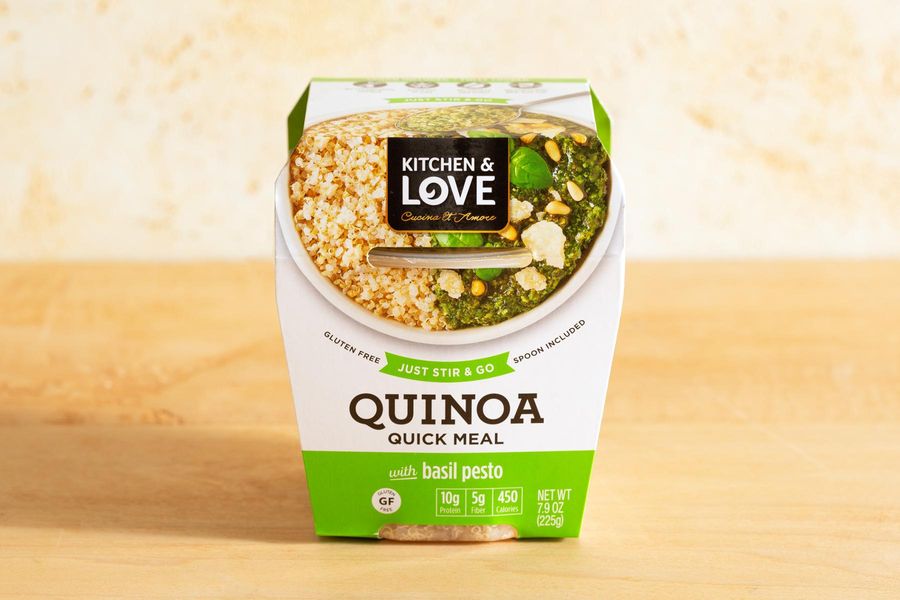 Cucina & Amore
Quick Quinoa Meal, Basil Pesto
Soy-Free, Vegetarian, Gluten-Free
When you're in need of a healthy, lightning-fast lunch, this basil-pesto Quinoa Quick Meal saves the day. The quinoa's already cooked. The pesto's already made. Just scoop up the deliciousness. Spork provided.
About Cucina & Amore:
Even if there isn't always time to cook, you can still have a heartwarming meal on the go. We love Cucina & Amore for using nutritious produce, whole grains, and fresh herbs and spices to create filling and energy-sustaining meals that heat up fast, with no prep.
Allergens: Milk, Tree Nuts (brazil nut, pine nut)