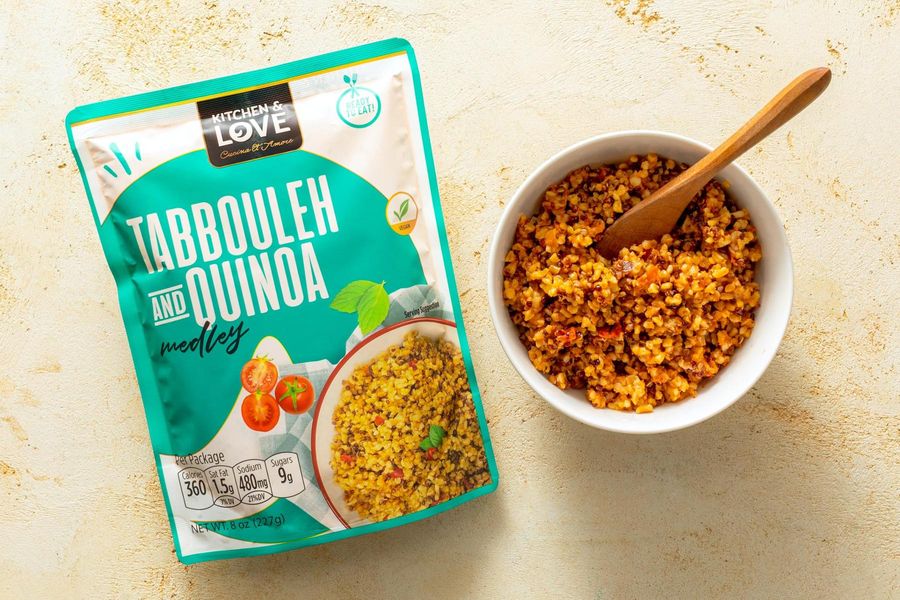 Cucina & Amore
Ready-To-Eat Tabbouleh and Quinoa Medley
Pescatarian, Dairy-Free, No Added Sugar, Egg Free, Vegan, Vegetarian, Soy-Free
Mint and a hint of lemon brighten protein-rich quinoa, nutty bulgur, tangy tomatoes, and plump raisins. No cooking required. Serve at room temperature or warm with lamb, seafood, or on its own.
About Cucina & Amore:
Even if there isn't always time to cook, you can still have a heartwarming meal on the go. We love the Kitchen & Love creations from Cucina & Amore for the nutritious produce, whole grains, and fresh herbs and spices. Their energy-sustaining meals are ready to eat or heat up fast, with no prep.
Allergens: Wheat