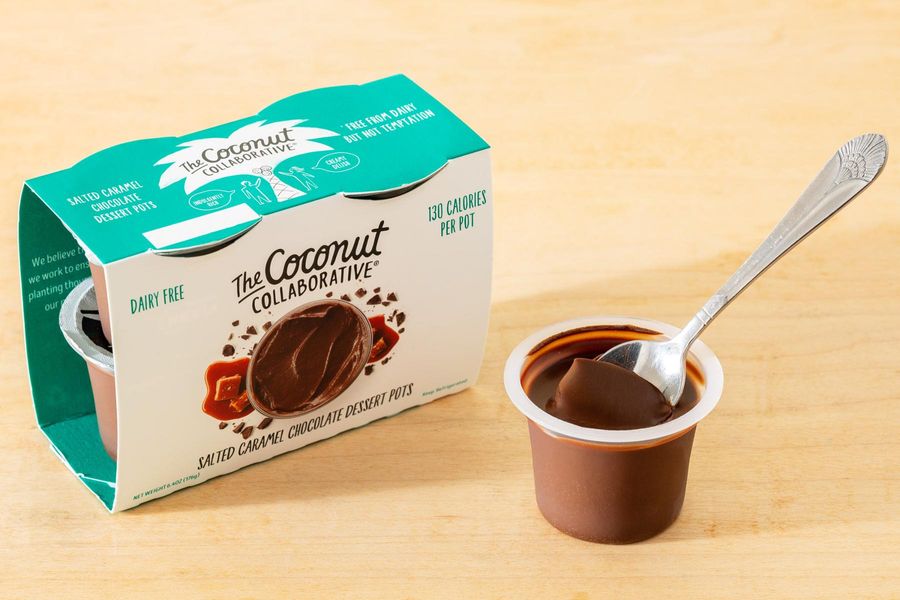 The Coconut Collaborative
Salted Caramel Chocolate Dessert Pot
Gluten-Free, Egg Free, Dairy-Free, Vegan
Made with coconut cream, smooth caramel, and dark chocolate, this low-sugar, plant-based dessert is sure to satisfy your sweet tooth.
About The Coconut Collaborative:
Founded in London in 2014, The Coconut Collaborative is committed to providing plant-based moments of joy with dairy-free, coconut-based products. The Coconut Collaborative partners with the PUR Project to plant thousands of coconut trees annually. We love that while they're making delicious yogurts and desserts, they're also fighting deforestation and climate change and supporting a way of life for Southeast Asian coconut growers.
Allergens: Tree Nuts (coconut), Soybeans