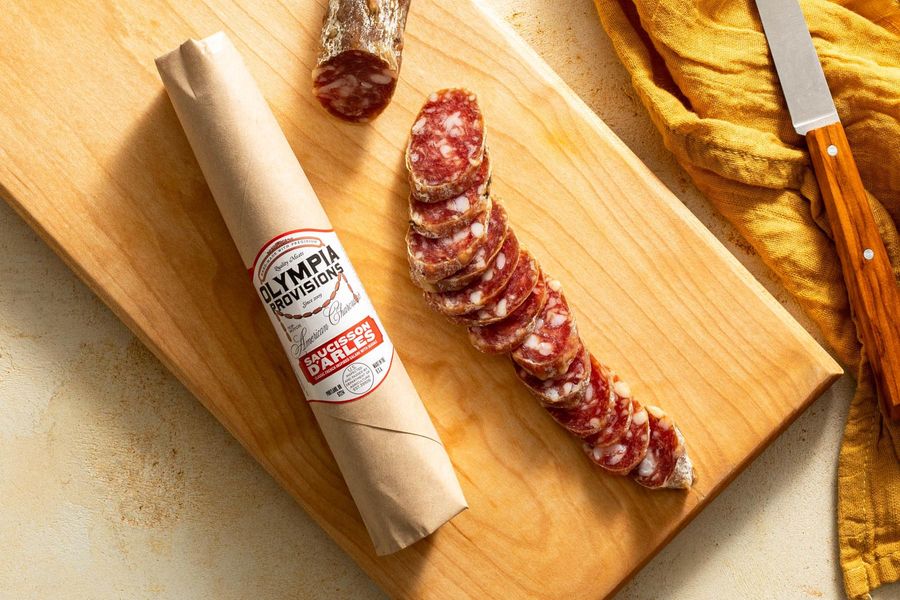 Olympia Provisions
Saucisson d'Arles, French-style Salami
No Added Sugar, Paleo
Sea salt is the key to bringing out the rich meatiness of the pork in this French-style cured salami. Slice it up and enjoy it with your favorite artisanal cheese, crusty bread, and a nice glass of wine.
About Olympia Provisions:
After a childhood of watching his father create cured goods at home, Elias Cairo immersed himself in the foodways of Europe, beginning his own journey in becoming a salumist. We love when a deep passion for food shines through the end result. At Olympia Provisions, where ingredients inspire each and every handcrafted product, it shows.