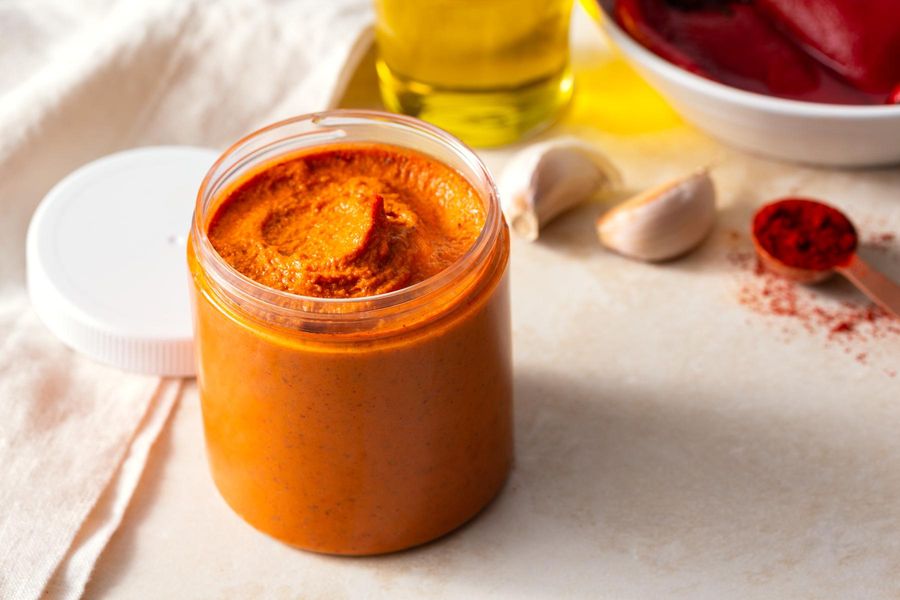 Signature Sauce
Romesco
Paleo, Gluten-Free, Dairy-Free, Vegan, Soy-Free
8 Servings, 140 Calories/Serving, 8 oz
Perfect drizzled over grilled or roasted vegetables, fish, or steak, our romesco sauce is made with roasted red bell peppers, almonds, garlic, and sweet smoked paprika.
Allergens: Tree Nuts (almond)
Quick & Easy Ideas
Use as a dip or sauce for grilled or roasted vegetables.
Dollop on bruschetta.
Spread on a bacon, lettuce, and tomato sandwich.
Serve with scrambled or fried eggs.
Smear on a plate and top with grilled chicken.
Drizzle over seafood.
Spoon on grilled or roasted pork.