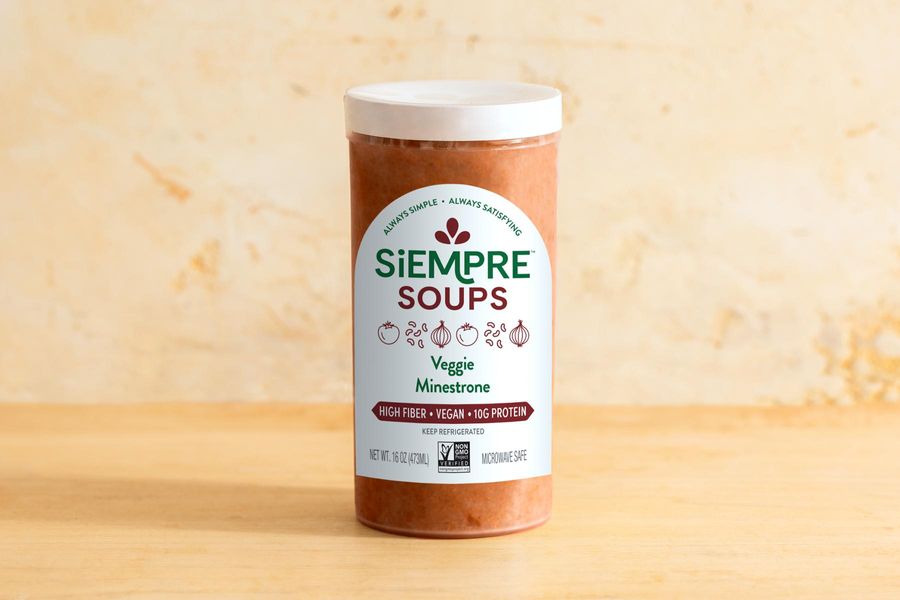 Siempre Soups
Veggie Minestrone Soup
Non-GMO Project Verified, Gluten-Free, No Added Sugar, Vegetarian, Vegan, Dairy-Free
Wave bye-bye to canned soups because this healthy minestrone has it all. No soggy ingredients here! Just perfectly cooked vegetables and navy beans blended into a rich tomato base and ladled into a convenient heat-and-eat cup. Enjoy as is or top with some freshly shaved Parmesan.
About Siempre Soups:
Since day one, Siempre Soups has set out to ensure that you always have a healthy option. Their ready-to-eat meals are made from real, simple ingredients with absolutely no preservatives. Best yet, they're conveniently packaged for your lifestyle and are always fresh, always plant based, and always delicious.