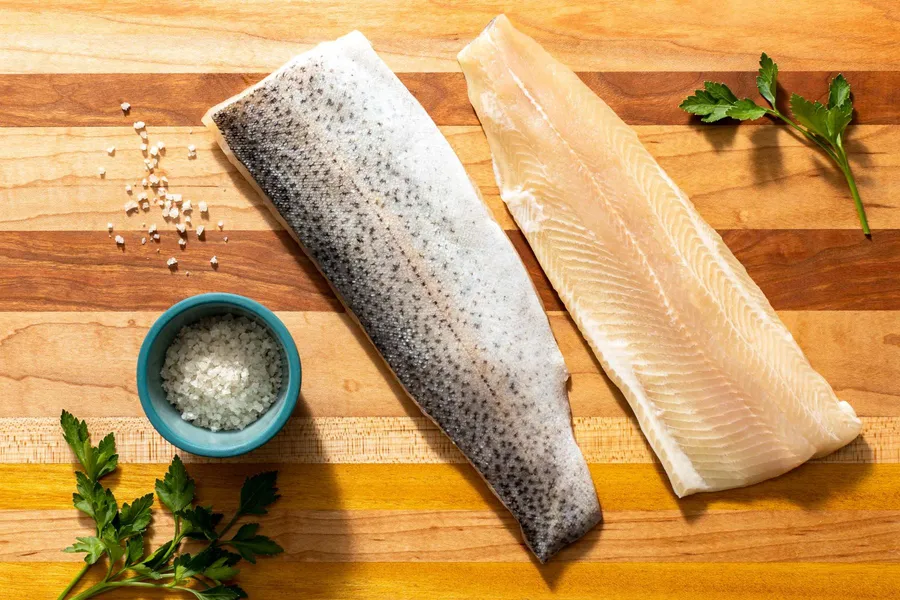 Rastelli's
Wild Skin-on Rainbow Trout Fillets (2-count)
Wild-Caught, Sustainably Sourced
We love these wild-caught, rainbow trout fillets for their firm texture and clean, delectable flavor. They're also an excellent source of protein, vitamins, and brain-boosting Omega-3 fatty acids. Many enjoy this fish crisp and pan-fried, but it's also delicious poached, steamed, broiled, or baked.
About Rastelli's:
For years Sunbasket has partnered with a family-run butcher, Rastelli's, to provide the delicious meats and seafood in our meal kits. We love that their expert butchers care as much as we do about serving meat that is free of antibiotics, hormones, and steroids, and seafood that is sustainable.
---
Cooking Instructions:
● Pat the thawed trout dry with a paper towel; season lightly with salt and pepper.
In a large frying pan over medium-high heat, warm 1 to 2 tablespoons oil until hot but not smoking. Add the trout, skin side down, and cook until the skin is browned and crisp, 2 to 4 minutes. Turn and cook until the flesh is opaque and flaky, 1 to 2 minutes.
Allergens: Fish (rainbow trout)