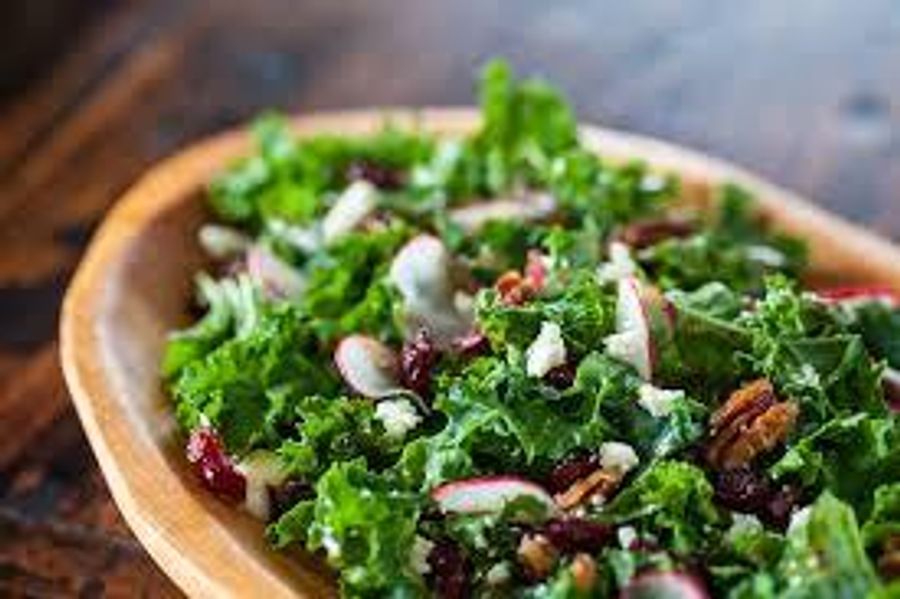 Kale & Quinoa Salad (DON'T USE)
4 Servings, 5 Calories/Serving
10 Minutes
This hearty, uber healthy and delicious salad features quinoa, the ancient Aztec "super grain" that is naturally gluten-free and contains iron, B-vitamins, magnesium, phosphorus, potassium, calcium, vitamin E, fiber and is considered a complete protein comprised of all nine essential amino acids.
In your bag
1 bag serves 2
(2 bags serves 4)
Nutrition per serving
with walnuts, dried cherries and lemon
Instructions
2-serving instructions
(4-serving modifications in red)
Wash produce before use
1
Toast & Cook the Quinoa:
Preheat oven to 375 degree fahrenheit and bring pot of water to a boil. On a low flame, toast quinoa in a pan 4 to 6 minutes, stirring often, until the grains turn light brown and have a nutty fragrance. Add the toasted quinoa to the boiling water and after it returns to a boil, add a pinch of salt, cover, and put in the preheated oven for 15 minutes. After 15 minutes, the water should be completely absorbed and the quinoa doubled in size. Remove from the oven and let it sit, covered, for another ten minutes.
2
Wash & Stem the Kale:
As the quinoa cooks in the oven, remove and discard kale stems, and rip the leaves into bite size pieces. Wash the leaves in a bowl full of cold water to remove any dirt, and dry in a salad spinner or let sit in a strainer and use paper towels to dry.
3
Make the Vinaigrette:
In your favorite salad bowl, add the salt, pepper, honey, lemon juice, and lemon zest. Slowly drizzle in the olive oil and whisk together.
4
Massage the Kale with the Vinaigrette:
Add the dried kale to the salad bowl with the vinaigrette. With your hands, massage the kale into the lemon vinaigrette for a couple of minutes, or until the kale starts to relax in texture. You can be quite rough during this process to tenderize the kale.
5
Complete with Remaining Ingredients:
Add the quinoa, feta, crushed walnuts and dried cherries to the tossed kale and mix well to combine.
6
Taste & Plate:
Taste the combined salad, and add more salt and pepper if necessary. Garnish with the remaining crumbled feta cheese and serve!
7
Plate the meal
Now you are ready to plate the food and enjoy!!