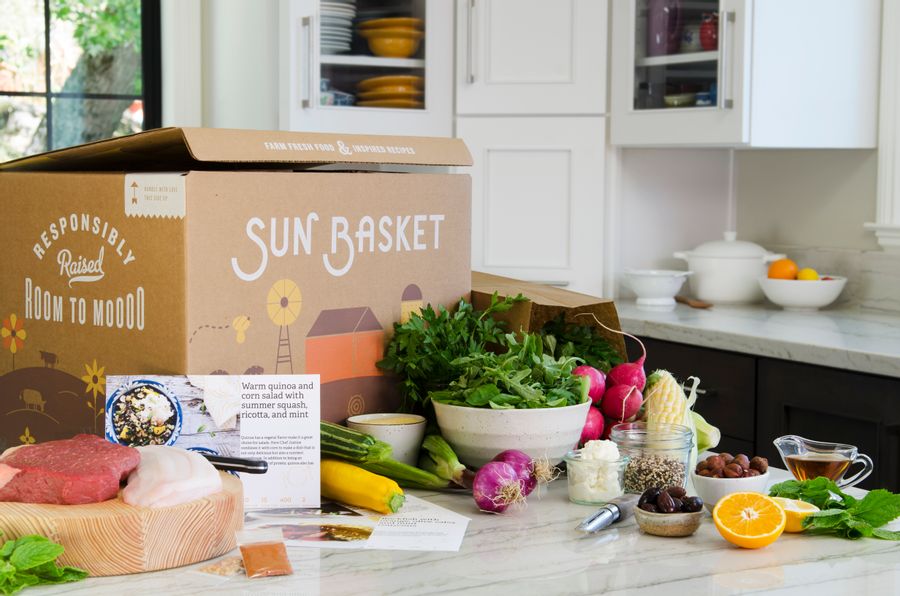 Packaging for a Better Planet
Every Sun Basket is packed in the most sustainable and recyclable materials available. Though our packaging is 100% recyclable and compostable, we are constantly looking for new ways to reduce our carbon footprint. Working with a team of some of the most innovative designers in the business, we continue to look for ways to reduce our packaging footprint without compromising the safety and integrity of your meals.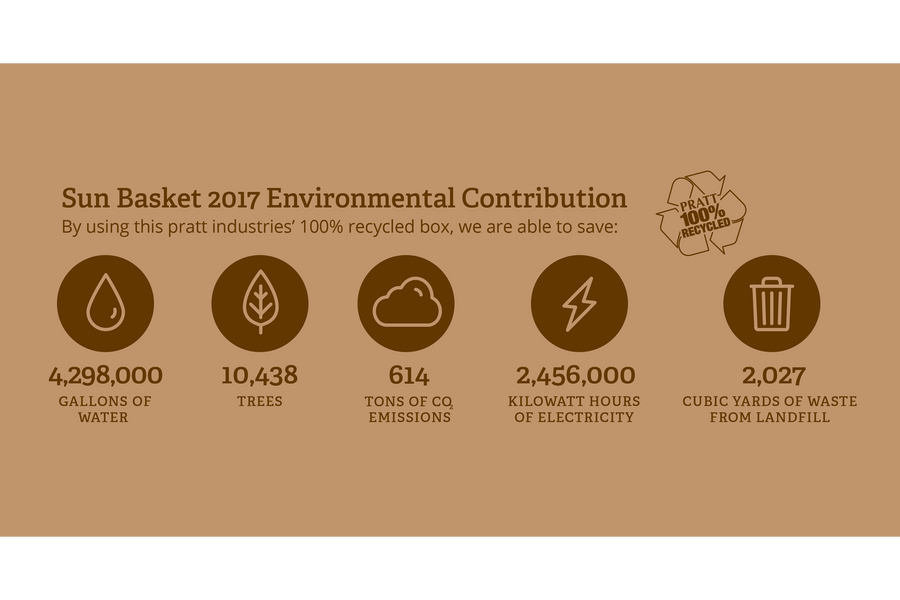 In the months ahead, we'll be introducing some exciting innovations to our insulation, along with improvements to other elements of our packaging. In the meantime, here's a breakdown of our current box materials, what each is made of, and the optimal way to dispose of them.
Box
What it's made of: 98% post-consumer cardboard.
How to get rid of it: Break it down and recycle it in your curbside bin.
Insulation
What it's made of: Recycled water bottles. (Made from 100% PET material, rated #1 recyclable, the most common plastic accepted by recycling programs.)
How to get rid of it: Roll it up, seal with the enclosed sticker, and put it in your curbside recycling bin.
Ice pack
What it's made of: The recyclable plastic bag is filled with a gel that's 98% water and 2% non-GMO cotton.
How to get rid of it: Cut open the plastic bag and put the gel in your trash can. The water will evaporate, leaving only the dried compostable cotton behind. Process the lining at recycling centers that accept #4 plastic films. (Pro tip: Save your plumbing and don't pour the gel down the drain. )
Plastic jars and bags.
What they're made of: #4 recyclable low density polyethylene
How to get rid of them: Recycle at a center that accepts #4 recyclable plastics. To find a recycling center near you, go to how2recycle.
Containers
What they're made of: Compostable, plant-based plastic or recyclable plastic
How to get rid of them: Compost containers labeled Greenware in your curbside composting bin, other containers can be recycled.