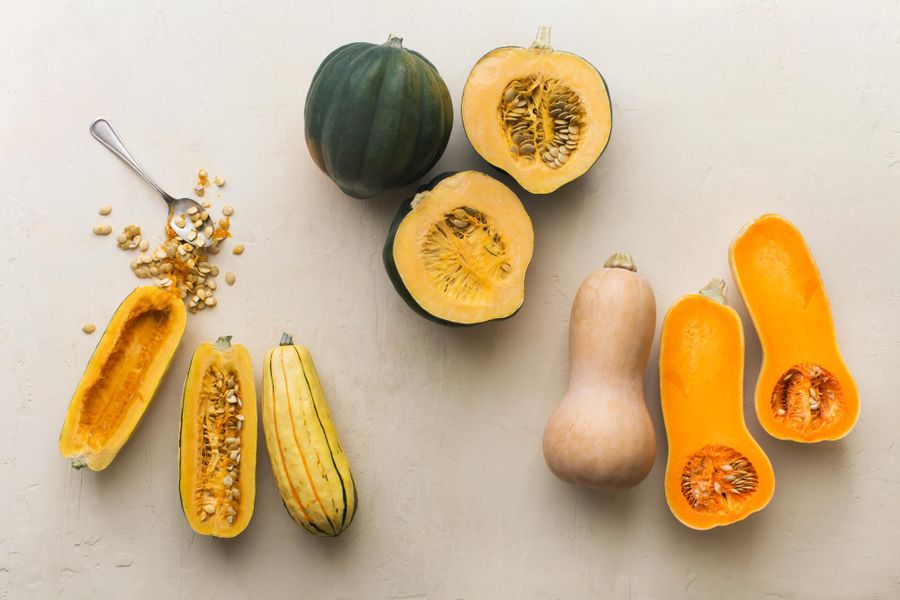 Later, Zucchini. Butternut is Back and She's Bringing Her Friends
Soups, salads, risotto, pastas, and even desserts, it seems there's nothing winter squash can't do. And they pair well with an incredible range of flavors, both savory (curry! chiles! sage!) and sweet (apples! oranges! coconut!). But squash offer more than good looks and great flavor. They also deliver significant nutritional benefits—including vitamins A, B6, C, and E, as well as magnesium and potassium.

Acorn

The most iconic of the winter squash, these nut-shaped gourds are relatively small with thin skins so they don't need to be peeled. We love their deep seed cavities, too, perfect for filling with a savory stuffing like the one in our
Roasted Acorn Squash with Grapes, Goat Cheese, and Quinoa.
Butternut
These amber beauties can be a beast to handle. Their awkward shape and thick skin are a challenge to even the most experienced chef's knife skills. Chef Justine recommends cutting a slice off both ends of the squash and then dividing the narrow neck from the bulb-like base. Working with one piece at a time, use a small chef's knife to cut off the peel. Then cut the squash pieces in half and scoop out the seeds. Even better, try our
Tokyo Udon Noodle Bowls with Roasted Butternut Squash
and get ready-to-cook cubes of squash.
Delicata
These little guys are a favorite in the Sun Basket test kitchen. Like acorn squash, they don't require peeling, making them easy to cut and cook. Enjoy them as a side dish in our
Roast Pork Chops and Delicata Squash with Pear-Date Chutney
.
Sun Basket's winter squash greatest hits:
Want to try more delicious winter squash recipes? Click on one of the links below.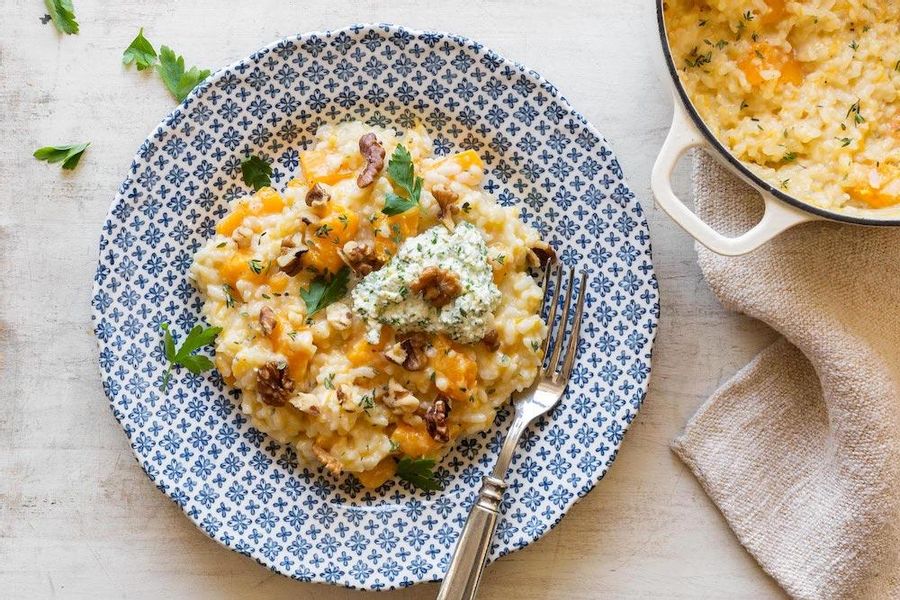 Butternut Squash Risotto with Meyer Lemon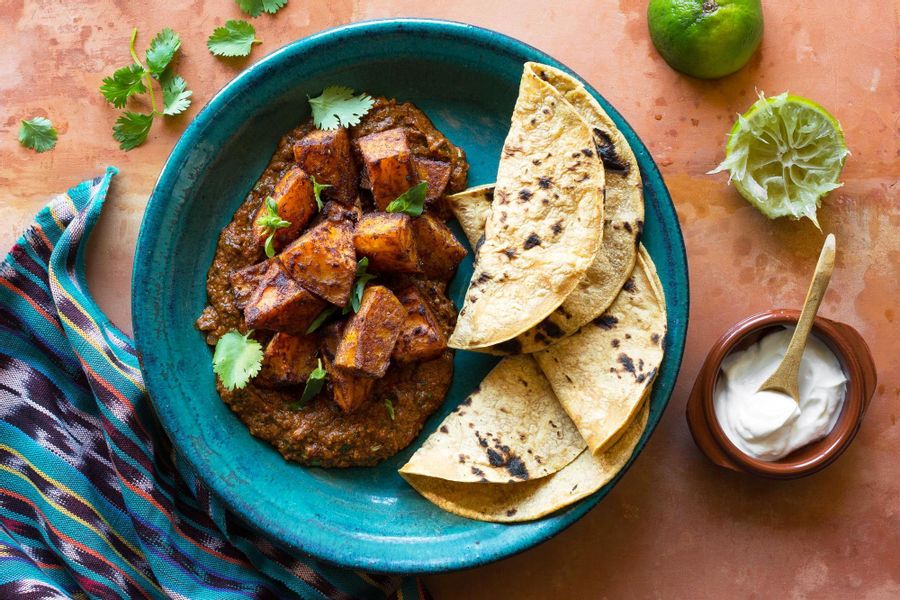 Spicy Butternut Squash with Pumpkin Seed Sauce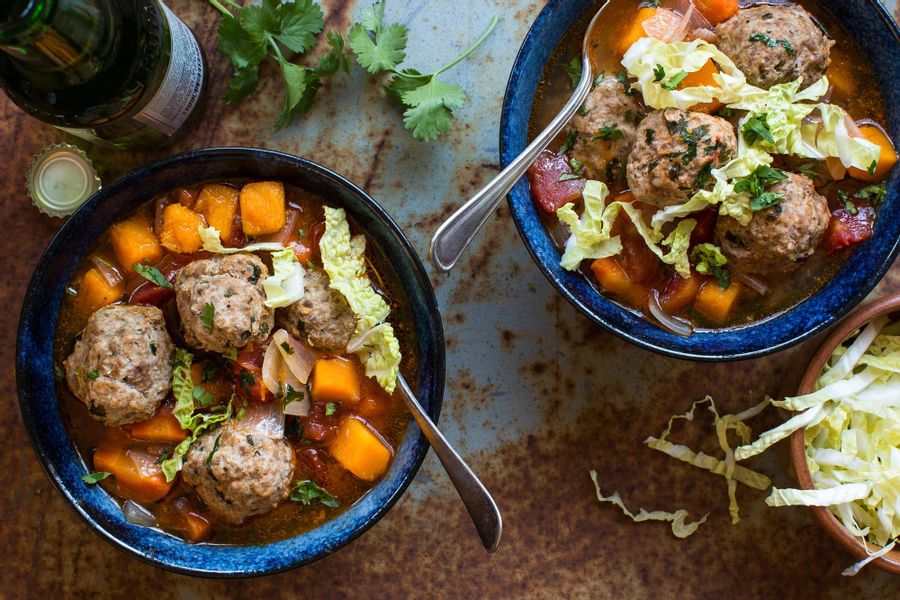 Mexican Meatball Soup with Butternut Squash and Cilantro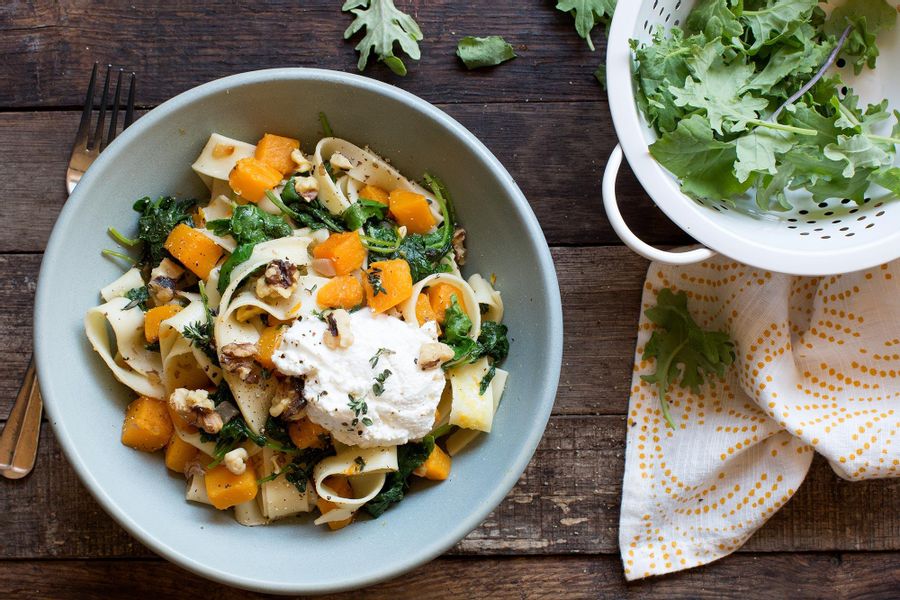 Pappardelle with Butternut Squash and Baby Kale